The ultimate guide to a…
Connected Training Business
In this comprehensive guide you'll discover what training management software is, how to connect your software applications, the difference between native and Zapier integrations, and examples of automation to reduce manual administration.
What is a training management system (TMS)?
A training management system (TMS), or training management software, is a relatively new thing. Hey, you might not even have known they existed until now. But, regardless of whether the name rings a bell, every existing training operation will already have some sort of management system in place, including yours.
Your current system might not have a flash interface — it might just be a collection of spreadsheets that you use to manage your training operations — but it still does the job.
The big questions are:
• Are you merely scraping by with your current system?
• Are you paying high manual administration costs?
• Do you want to gain a competitive advantage in your industry?
• Are you missing out on opportunities to scale and grow your business?
Definition: Simply put, a training management software is a streamlined version of what you already do on a daily basis. It's designed to organize your training delivery and optimize the commercial aspects of your training business.
"Training management software frees up so much more time for us to finesse other parts of our business."
– David, eConsultancy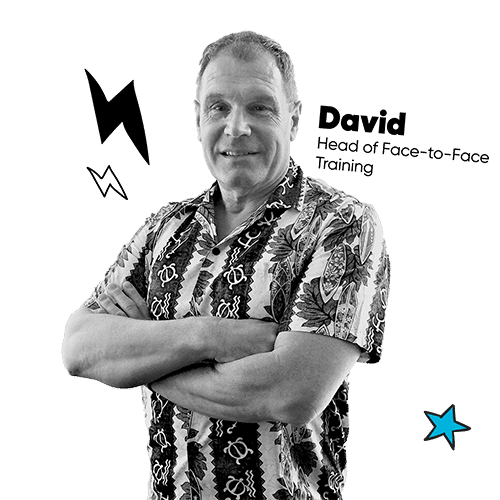 Five common problems for training providers
Training operations around the globe are using systems that are not fit for purpose, and this leads to unnecessary work and wasted growth opportunities.
There is an administrative gap
Do you still use spreadsheets to store and sort data? Ditch the unnecessary manual processes and utilize your staff in areas that cannot be automated.
This administrative gap is expensive
Delivering instructor-led training (ILT) is resource-intensive. Whether you're offering face-to-face sessions, virtual learning, or a mixture of both, there's a ton of administrative tasks to juggle in order to pull off a smooth, successful course.
Staff costs, whether salaried or contracted, are by far the largest cost in most training operations. Every hour spent in administration is costing your business money and brain-power that could be better spent elsewhere.
The majority of training providers use generic systems to fill this administration gap
Training providers often make-do with a handful of generic pick'n'mix solutions, such as CRMs, event management tools, website CMS plugins and survey administration apps. These softwares all work as standalone solutions, but if you want to make your data flow between them it can be difficult and expensive.
Most of these generic systems don't incorporate training data
If the different systems in play don't communicate with one another, you will experience a disjointed back-office, which will impact your users' experience.
Example: does your email marketing tool allow you to create and send personalized emails based on course attendance data and accreditation levels? If the answer is 'no', then you might be guilty of bombarding your registrants with generic, irrelevant messages.
Training companies are struggling to get ahead and create real e-commerce prowess
Users now expect a slick online experience for everything, from managing their online banking, to scanning personalized deals on Amazon. Consumers have become accustomed to interacting with online retailers that have intuitive websites, apps, and portals, and this sets the bar high for training companies.
Training companies generally lack the business intelligence and reporting needed to improve their business. Many are missing out on having key SEO and CRO features that help drive traffic to a website and increase website conversions. On top of this, even with adequate website traffic, training websites may not have the processes in place to scale their business; e.g. they may lack the payment facilities required to grow course registrations.
Benefits of a purpose-built training management system
The world's leading training organisations are scaling up faster and more efficiently by putting a training management solution at the heart of what they do. If you decide to follow suit, a training management system will help you:
Save time
Wave goodbye to a 'to-do' list full of invoices, emails, paper attendance sheets, and website content updates. The extra time you shave off your daily chores can be used to drum-up new leads and partnerships.
Crush sales targets
Go that extra mile by choosing a training management software that not only reduces administration but boosts sales and crushes targets. Look out for polished marketing tools, friendly registration forms, and features that help you with your website's SEO and CRO.
Pull out all the stops for your customers
Automate your basic admin tasks and your customers will see a world of difference. Make sure your registrants are always kept in the loop by informing them of course changes in real-time, sending them relevant emails, and transforming your website into a helpful, accessible course resource.
Be scalable
Size needn't matter — you can double your operations with a scalable training management tool. It can be hard to compete with other training organisations in your industry, especially if they have size on their side, but a TMS can help you level the playing field by streamlining your training delivery, and optimizing the commercial aspects of your training provider business.
Connecting your training business
When your software systems talk to each other, your team can focus on building a great training business – not manually moving data around. With integrations, you can transform your data and automate processes that weren't possible before.
When introducing a training management system into your software stack, you may want to the connect the TMS to existing systems that you already use in your training business.
Or, you may be looking to do a complete overhaul of your existing software stack in order to implement a whole new suite of systems that enable peak performance for your training business.
Either way, integrations will allow you to connect your systems, so you can easily create workflows for your data to be synced to and from your TMS with your favorite software – like Mailchimp, Hubspot, Google Docs and more.
What are integrations?
When you're busy running a training business, the last thing you need is to waste valuable time replicating information across systems. If you're still using spreadsheets alongside Arlo, manually updating data, or have been caught out by human error, then you need software integrations!
An integration is the process of combining two or more software systems so that data flows seamlessly and automatically between them. Think of it like a plug connecting two systems together.
Most integrations are built using an API (application programming interface). But don't worry too much about the technicalities – basically, it's a computing tool that developers use to build processes that send information between systems either as a one-way (out or in), or two-way (out and in), stream.
When it comes to integrations, you've got two viable options: a native integration (if it's available), or an Integration Platform as a Service (iPaaS), such as Zapier.
We'll explore both in more detail in the next part of this guide, but for now, check out this video for a quick overview: TMS + Integrations.
What are native integrations?
Native integrations are built and managed by in-house development teams. Most modern applications will offer some native integrations as part of their software package.
For you, they're easy to set-up, offer deep functionality and just work.
But… for vendors, they take a lot of time and effort to build, so it's impossible to integrate with every app out there. The choice to build these specific integrations came from a mixture of customer need and demand, cost v benefit, time, adaptability and scalability.
For example, at Arlo we offer native integrations with Zoom, Salesforce, Xero, Moodle, Survey Monkey and a few more.
Let's take a look at how Arlo's native Xero integration can take the repetitive, manual tasks out of accounting work.
For example, when someone registers on your course:
Automatically create an invoice in Xero
Automatically update customer info in Xero
Automatically send invoice to billing contact
When invoice is reconciled in Xero:
Xero updates payment status in the TMS
TMS automatically sends event instructions to registrant
Other features:
Easily process refunds
Apply discounts
Prevent duplicate data
Manage group bookings
Easy reconciliation
Audit trail
That's a whole lotta time and money saved with just one integration!
"The integration between Arlo and Xero has saved so much time in my business. People can now register online and pay by credit card and the information integrates to Xero. Debtor days have significantly reduced too!"
– Zara, Chartered Accountants Ireland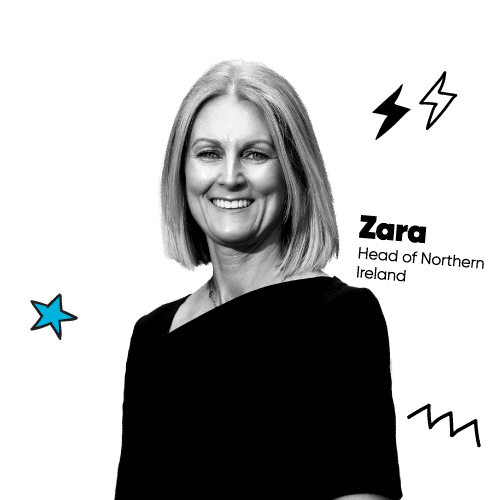 What are Zapier integrations?
What is a Zapier integration?
Zapier allows you to connect your training management system with more than 2,000 other business apps to automate repetitive tasks. Users adopt existing templates to connect apps and build workflows, meaning no technical knowledge is required and no code is required.
The user creates these workflows by setting up "zaps". A zap is an automated task that you want to run again and again between online apps e.g. Arlo TMS and Mailchimp. A zap consists of a trigger and an action: When this happens (Trigger), do something (Action). Once you have created your zap, Zapier will check your trigger every few minutes for new data.

For example, if a new contact registers for a course in Arlo, you can set up a Zap to automatically add new contacts into your CRM (such as Salesforce), you can then go on to subscribe or unsubscribe them to email lists in a marketing automation tool as as Mailchimp.
Mostly, Zapier is designed to move data automatically between systems. It will undoubtedly save you time, but it does have limitations in what it can do – you won't get the deep functionality that you'll get with a native integration. Plus, you'll need to learn how to use it, and there's an ongoing subscription cost (affordable) per task.
Zapier use cases
Below you'll find a series of short videos stepping you through the process of creating Zaps. We've focused on four common use cases for training providers, including; marketing, financial, administration and training management.
See for yourself how easy it is to integrate your systems with Zapier!
Ready to start Zappin'?
If you're an existing Arlo customer, you can start building Zaps between Arlo and 1000's of other applications. Or, if this is all new to you, our library of pre-built Zaps make integrations even easier for you.
The possibilities are endless, but let's start by looking at five integrations to solve key problems for training providers.
Now that's out of the way, you can focus on the important stuff. Like delivering awesome courses.
What software solution is right for your business?
What TMS is right for your business?
When picking a training management system, it's important to define your individual requirements up front. Asking questions like; what are your business goals? What is your current IT infrastructure and how would a new piece of software fit into this? What type of courses do you deliver and what TMS features do you need to best facilitate those? What are the capabilities of your current staff and what training would they need to use a TMS? How much support will you need, what time zone is that support offered in, and is there a premium charge to access it? Answering these questions will help you figure out what you need in a training management system.
If a TMS company offers a free demo, take them up on the offer. You'll learn a lot more from a personalized product demonstration than you would researching it yourself. You'll also be able to get answers to all your curly questions, from those who know the software best.
Read case studies and reviews, and compare the software on independent review sites. To see how Arlo stacks up against other training management systems, check out software review sites such as GetApp.com, Capterra and G2 Crowd.
Checklist: Could your business benefit from a training management system?
Inefficient business operations:
Are you carrying out simple tasks manually?
Are you duplicating data when manually moving it between systems?
Are you double booking presenters or venues because there is no system in place to manage availability?
Do you have a high volume of data entry from paper attendance sheets?
Stunted business growth and registrations:
Are you spending too much time on basic tasks that don't add long-term value to the business?
Is the majority of revenue being used to pay staff costs instead of being invested in long-term efficiency and growth.
Do you have limited, or no, marketing tools available to generate leads and increase brand awareness?
Have you seen little-to-no business growth in the last 6-12 months?
Poor user experience
Is human error affecting your customers? Are they missing out on important information?
Is your website out of date, hard to navigate, or non-existent?
Are your customers missing out on the opportunity to self-manage their details, transfer to other courses, download their past certificates or check the CPD/CLE points they've earned.
If you answered yes to any of the above, then your business could benefit from a training management.
"I actually went as far as making a spreadsheet with each of my business' unique needs as a column, and tracking which software was able to do what. Ultimately, Arlo was the only solution that met all our needs."
– Holly Choi, Safe Beginnings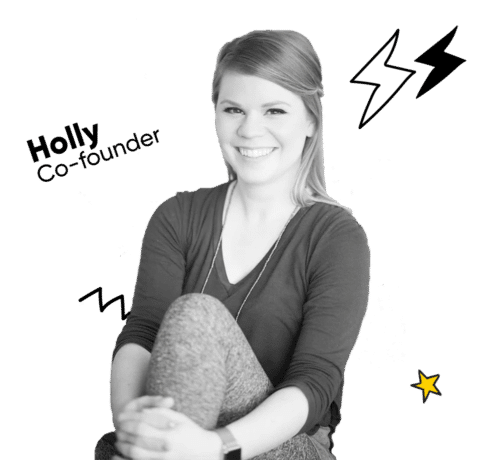 Are native integrations or Zapier integrations the best option for my business?
Both integration options are good ones when the alternative is manual administration. Integrations are much more cost effective and time-saving than manually moving data between systems.
Ultimately, to come to the best solution for your individual training business, you'll need to define your integration requirements up front – even before you pick a training management system. Define the tasks you carry out between systems, how many hours you spend doing those tasks, and the associated costs. If your biggest admin cost is in transferring data to your accounting system, then a native integration with that particular app should be high up your requirements list. From there, you can check if any particular TMS offers the native integrations that you require for your existing software applications.
Bear in mind that native integrations are rare, and you might not find exactly what you're looking for. An alternative option is to switch your accounting system to one that is already supported with a native integration with your ideal TMS. For example, if you have Arlo as a TMS it might make sense to switch to Xero from Quickbooks. It's up to you to figure out the costs v benefits.
Once you've nailed your native integrations (if possible), then you can fill in the gaps with Zapier. If you're spending a lot of time manually moving data between your web applications, then a training management system that integrates with Zapier is going to be a game-changer for you.
Currently, Arlo is the only TMS that integrates with Zapier – meaning we have the most comprehensive solution when it comes to both iPaaS and native integrations.
Ready to see more?
Check out this quick demo of the Arlo Training Management System.