Reporting & Business Intelligence
Make informed business decisions
Arlo provides decision makers with the information they need to make good decisions.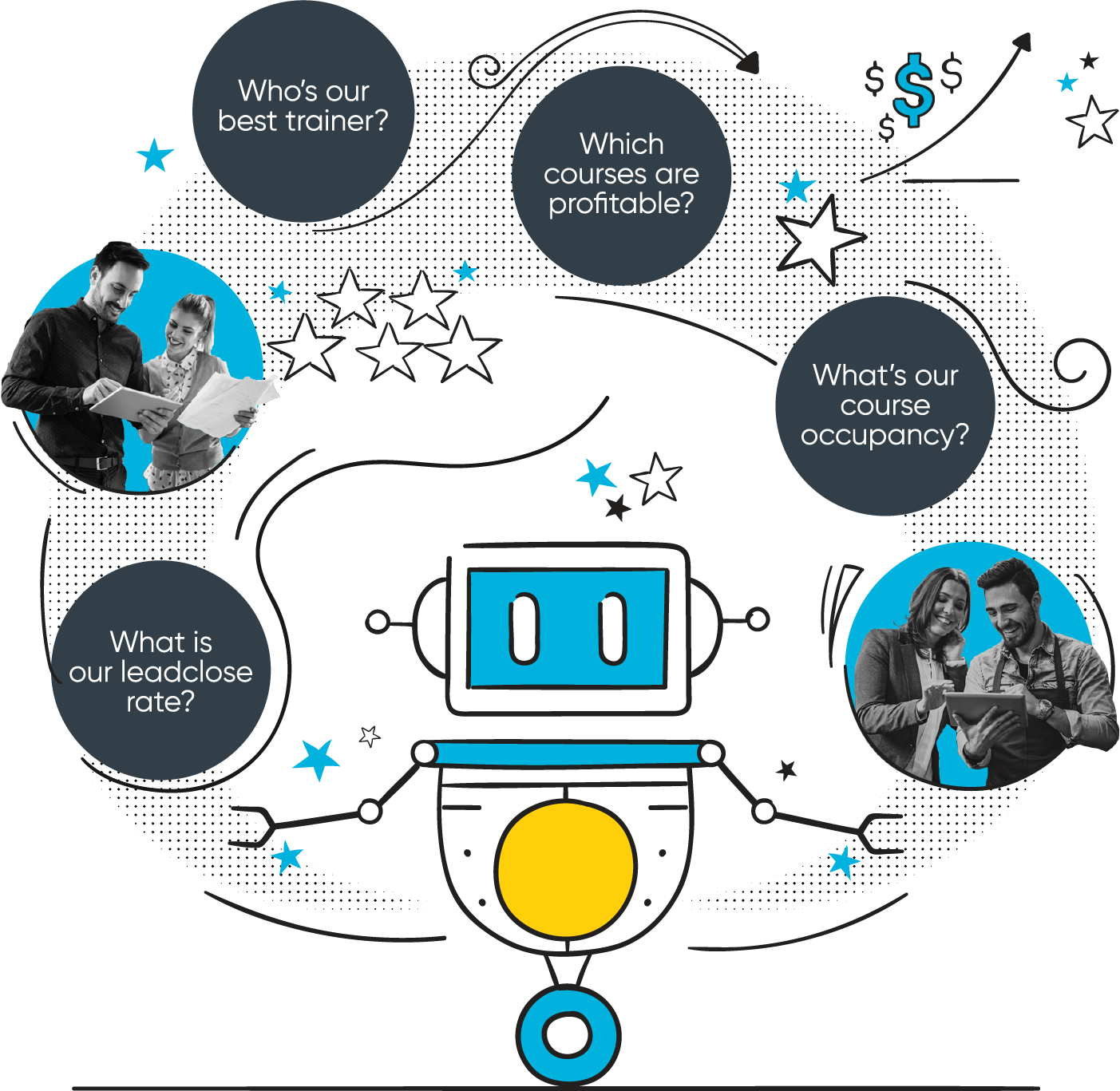 Dashboard
Dashboard with real-time activity
View information in real-time. At a glance, see what course and events are coming up, monitor registrations, view events people have registered interest in, track the value of orders per month, and manage your daily tasks.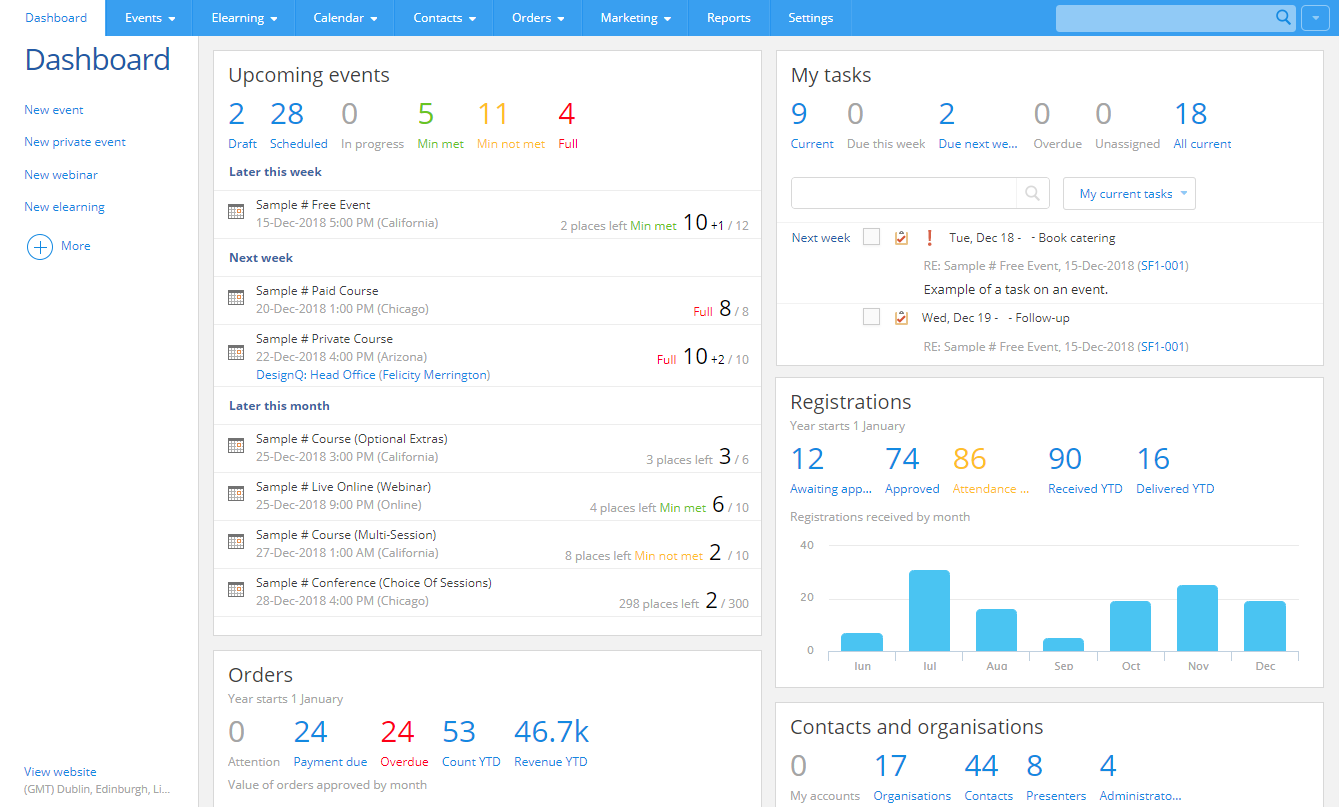 Scheduler
Automatically schedule reports
Schedule reports such as catering requirements to venue managers and course performance reports to managers.
Use Arlo's power API to connect Arlo with other business systems.
Integrations
Connect & conquer
Connect Arlo with your favourite business intelligence tools, or discover new ways to step things up.
See how Arlo could transform your reporting
Try our FREE 14 day trial.