The ultimate guide to…
Course Management Systems
What is a course management system? Who uses this software? Could your business benefit from a course management system?
Find out the answers in this ultimate guide!
Chapter 1
What is a course management system?
---
Overview, definition and features
Course management system definition
A course management system streamlines back-office tasks associated with running instructor-led training courses. For example, a CMS automates administrative tasks such as scheduling, registrations, invoicing and emailing. It's designed to be the central hub for all processes, information and communication, so everything is stored in a single system.
A good CMS will offer additional features to help manage and grow your business. Such as, integrations with other systems, including accounting and marketing software. Dashboards and reporting for intelligent business insights. A CRM to track and manage customer relationships. A best-practice training provider website, including course catalog, online registration, checkout and payment.
Course management systems, or software, are specifically designed for commercial, instructor-led training providers, unlike event management systems, learning management systems or other software.
Usually a training operation will look to purchase a CMS when they're offering 5+ courses a month, and manual administration is costing the business too much money and time. A CMS is an upgrade from using a collection of tools such as Excel spreadsheets, email, calendars and more.
Essentially, a CMS is designed to make life easier – no more answering the phone for course bookings, and late nights working on venue and catering bookings and invoices and reconciliation!
Top 6 features of a course management system
1. Course scheduling
Does it feel like you are entering the same course information, over and over? Course templates automatically pre-fill this information, making scheduling face-to-face and live online courses that re-run on multiple dates and locations easy. Arguably the top time-saving feature of a CMS!
2. Registration management
Learners can register and pay for your courses right from your website. You can create custom forms that capture the information you need and even upsell your customers with optional sessions and extras. You can set limits on minimum and maximum course numbers, and even create and manage waitlists.
3. Automated emails
Tired of spending hours copying information into emails, checking if you've sent that payment reminder or updating customers of changes? A good CMS takes care of your emails for you. No more manually sending reminders, course details, emailing feedback surveys, certificates, and follow-up offers. Your emails will be on-brand too, with custom styling options like colors, fonts and logos.
4. Flexible payment options
Accept payments online for course bookings by credit card, invoice, bank transfer, and cash. Select from a range of credit card payment gateway and merchant providers including Stripe, Paypal, Windcave, Authorise.Net and ANZ eGate. No more chasing customers or taking payments over the phone.
5. Tasks
Manage tasks associated with a course such as booking a venue and ordering catering. Set reminders for tasks and mark as complete when finished.
6. CRM
A course management system acts as the central hub for all customer information. When a person registers for a course on your website, the customer will be created in the CRM, or an existing record will be automatically updated. You can also integrate some course management software with existing CRMs, such as Salesforce. So you can synchronize contacts, organizations, leads, courses, events, eLearning and registrations.
Chapter 2
Do you need a course management system?
---
Who uses a CMS and what are they key benefits
Who uses course management software?
Any commercial training provider who delivers live training.
Training providers who deliver several courses a month, or hundreds. Public and private courses, one-off courses, classroom- based, blended courses and multi-session. The people within training companies that use this software on a daily basis include owners, founders, administrators, instructors, finance managers and more.
CMS users deliver training for health and safety, real estate, motorcycle training, project management, accounting, motorcycle, cooking, sports coaching, IT, business and leadership and more.
Does your training business need a CMS?
Is your training business:
Carrying out simple tasks (such as taking bookings and sending invoices) manually?
Duplicating data when manually moving it between systems (email, CRM, invoicing, booking spreadsheets)?
Double booking presenters and venues by mistake?
Increasing administrative time and cost?
Struggling to deliver more courses?
Struggling to grow course registrations?
Missing key business performance insights?
Missing key customer information, with no centralized CRM?
Lacking marketing tools to generate leads and increase brand awareness?
Missing or delayed responses to key tasks, such as invoicing?
Manually emailing registrants?
Prone to human error?
Has a website that is out of date, hard to navigate, or non-existent?
Missing an online registration and check-out process?
Taking most course bookings over the phone?
Missing out on opportunities to up-sell and promote future courses?
Not showing up in Google search results?
Missing an online course catalog and filtering options?
Struggling to manage disparate systems (LMS, TMS, accounting system, CRM, webinar software)?
Wanting to deliver blended learning, but not sure where to start or worried about the increased administration?
Lacking the option for registrants to self-manage their details, transfer to other courses, download their past certificates or check the CPD/CLE points they've earned?
If you can relate to any of the pain points in that list, then your training operation could benefit from a course management system.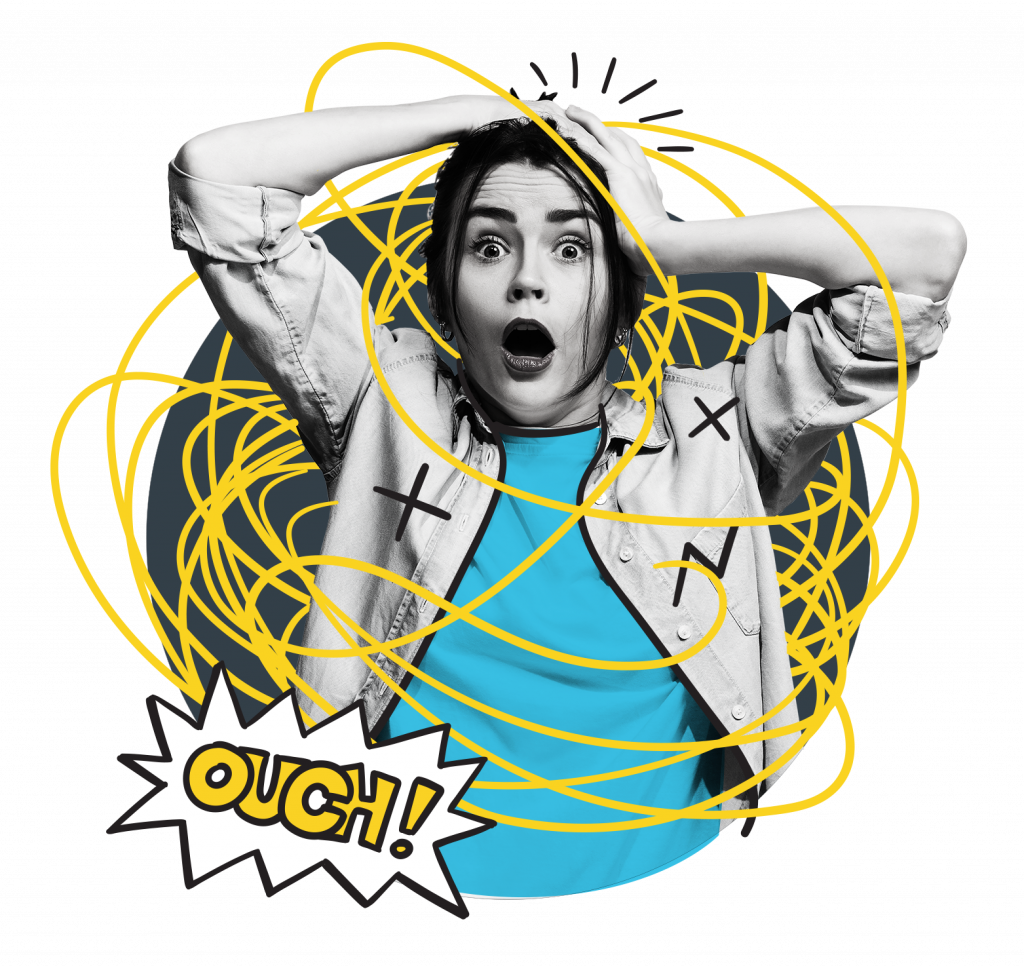 ---
6 ways a CMS scales your training operation
1. Increase course visibility
By adding a course catalog and event pages to your website, customers can easily find and filter your courses by location, type, and more. Using the right keywords will also give your courses extra visibility in search engines. Publish courses to the homepage to further increase visibility or link directly to your event pages in emails, online ads, and on social media.


2. Easy online registration and checkout
Course management systems have online registration and checkout that is designed to optimize conversions, so you can ensure you don't lose any customers who come through your website. Your customers simply provide their details, payment and custom information in one single process.
3. Be more efficient
Empower your administrators and cut down on the tedious manual work
Say goodbye to endless to-do lists and late nights invoicing, sending emails and making website updates. The time and money you save on administration can be spent on marketing and growing your business.
4. Seamless delivery of blended learning
Sell and manage blended learning courses that consist of one, or multiple, live online sessions, face-to-face events, and eLearning activities. Integrate with webinar software (Zoom, Teams, GoTo) and learning management systems (Moodle, Coassemble, Learndash), to create a seamless experience for your learner and further automate tedious training administration tasks.
5. Smart dashboards for visibility of course performance
Be confident you have enough registrations to cover costs and make a profit. A glance at your dashboard shows how full each course is in real-time. That way, you'll know early if courses need a marketing boost or if it would pay to offer another session.
6. Targeted marketing campaigns to increase enrolments
Built-in marketing tools, such as campaign and lead management, can help you sell more training. Run targeted campaigns to promote a specific course or another service. Build prospect lists based on contact information and previous event attendance. Then create and send your email and track the results.
---
"We now have a website where content is easy to change, we have complete visual flexibility, we can maximize our SEO opportunities, and we have an easy online registration process. As a result, we've increased our revenue by 41%."

– Darren Payne, SMT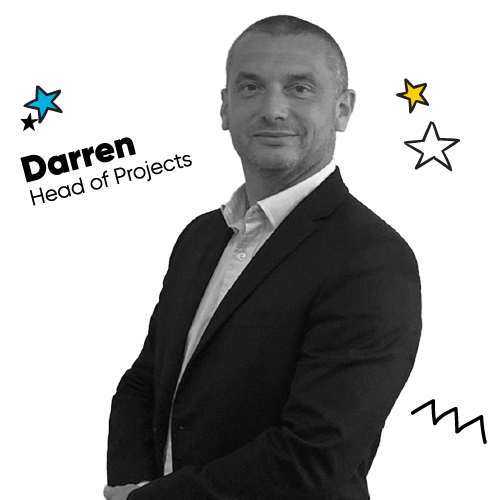 Chapter 3
Software comparison
---
CMS alternatives and software comparison tips and tricks
Five alternatives to a course management system
When we say "alternatives", we don't necessarily mean that they're a good alternative to a CMS. There really is no alternative.
It's always best to buy software that is built-for-purpose. Buying something else because it's cheaper, easier, or other is like trying to fit a square peg into a round hole. You'll end up with even more frustrations and problems in your training business. If you need a course management system, then do yourself, your staff and your business a favor and buy a course management system.
All of that aside, let's take a look at five other types of software that have similar features to a course management system. Often these are the types of systems training providers have been using before they invest in course management software like Arlo. We'll also cover why we believe they're not the right solution for your training business.
1. Learning management system
A learning management system (LMS) is a type of software dedicated to delivering online, self-paced learning. An LMS focuses primarily on eLearning and does not extend to the delivery of live instructor-led training, or blended learning. It does not come with the comprehensive course management functionality of a CMS, such as e-commerce, logistics, administrative and finance.

LMS examples:
2. Event management system
Event management systems are designed for the delivery of a single, big event – such as festivals, conferences and award ceremonies. They focus primarily on ticketing, usually through a third-party website and with hefty commission fees. A course management system provides invaluable tools to help you manage recurring instructor-led training courses such as templates, follow-up marketing campaigns and integrations.

EMS examples:
3. Excel spreadsheet
If you're just starting out as a training provider and only offering a handful of courses a month, then an Excel spreadsheet is probably what you're using to collect registrations manually. But an Excel spreadsheet won't automatically update customer details when they change, it won't mark invoices as paid, send emails, update the course listings on your website, or automatically send information between systems. An Excel spreadsheet might work for you in the beginning, but it's only going to cause headaches as you grow. A CMS won't just take away those growing pains, it will actually help you grow. With SEO tools to help your website reach the top of a search engine, social sharing options, targeted email campaigns and more.
4. Customer relationship management system (CRM)
A CRM is a central system that stores every piece of information and interaction relating to your customers. Many course management systems, such as Arlo, have an in-built CRM that is sufficient to manage and maintain your customer relationships. Some large enterprise training companies choose to have both – a course management system and a customer relationship management system. The good news is that Arlo integrates with most CRMs, meaning information is kept up to date, in real time, without the need for manual data entry.
CRM examples:
5. Course management systems (CMS)
Okay, so we said five "alternatives" to a CMS. But here we are at number five, which is course management software itself. But what we've learned is that the alternative options just don't cut the mustard. If you're going to invest money and time into a new software system for your business, then you want to invest in the best. A course management system is going to solve all of the right problems, and not create any new ones.
So what course management system is right for you? There are really only three main players in this software category – Arlo, Administrate and Accessplanit. Stick around, because we're going to delve deep into software comparison in the next section of this guide.
CMS examples:
---
Overview of software comparison sites for course management systems
Buying new software is a big investment for any business and making the wrong decision can be costly.
Software comparison sites are an increasingly popular way to compare software products before making a purchase. Buyers can make informed decisions based on real user reviews, independent research, expert advice and insights. It's also an easy way to compare products – with side-by-side comparisons based on ratings, features, reviews, pros and cons, price and more. Products can be searched by category, type of product, or name and it's easy to discover similar products.
For training providers, it's a great way to compare course management systems, as well as other products such as LMS, TMS, webinar software and more.
Below are the top four software comparison sites and a snapshot of how Arlo stacks up against the Accessplanit and Administrate course managements system on each of them.
Capterra
Capterra is one of the largest and most trusted software comparison sites, with over 800+ categories, 35k product listings and 1,500,000+ user reviews. The company helps buyers find the right software for their business with user reviews, research and comparisons. They also have a range of free software guides with objective research and insights.
How does Arlo compare on Capterra?
Arlo is the highest rated in this category, with 4.7 stars based on user reviews. Arlo also takes out the highest "likelihood to recommend" rating with 86.7% of users happy to recommend Arlo. Out of the list of 13 features, Arlo has the most with 12/13 features, compared to Administrate with 11 and Accessplanit with 9. The only feature that Arlo doesn't have is "built-in course authoring", which none of the companies in this category offer.
GetApp
GetApp is a software comparison site that focuses on software as a service (SaaS) products. GetApp offers easy side-by-side comparison for products, interactive tools and detailed product data. Read real user reviews and independent evaluations.
How does Arlo compare on GetApp?
Arlo has the highest rating of the three competitors, and also the highest number of reviews with 110, giving the rating the most credibility. Arlo is the only company that offers transparent pricing. Arlo also has the highest number of features for a course management system in this category, with 94 compared to Administrate with just 43.
G2
G2 (formerly G2 Crowd) is another large software comparison site, with millions of people comparing software on their site every month via more than 1.7 million reviews. G2 prides itself on authenticity, promising that 100% of reviews are real and from actual users. G2 also offers a tonne of insights and reports from their in-house research team, to help software buyers make the right decision.
How does Arlo compare on G2?
Arlo has the highest rating and number of reviews on G2, compared to Accessplanit and Administrate. Arlo has the highest ratings across all categories including ease of use, customer support and product direction – meaning Arlo customers are happy with the regular product updates and system improvements. Arlo also has transparent pricing and a free trial available, with no credit card required and no strings attached.
Software Advice
Software Advice is a software comparison site covering over 500 categories from CRM, HR, marketing automation and medical. Software Advice differentiates itself from other comparison sites by offering 1:1 conversations with expert advisors. Their industry-specific expert advisors will help guide you to find the right software for your organization.
How does Arlo compare on Software Advice?
Arlo once again has the highest rating – making that four from four across all of the software comparison sites. Arlo is rated highest across all of the categories; ease of use, value for money, customer support and more. Arlo is also rated the most affordable, with Accessplanit being the most expensive of the three.
More course management system comparisons
For additional comparisons and reviews of course management systems, here are a few more helpful resources:
Chapter 4
Overview of the Arlo course management system
---
What is the Arlo course management system
What is Arlo?
Arlo is a course management system specifically designed for commercial training providers. You don't need disconnected systems or manual processes anymore. Everything happens right in Arlo. From the CRM, to the website, reporting and more – all the way to invoicing. Automate all of your course management from scheduling course dates, updating trainers, sending emails and dealing with refunds. It all happens with a few buttons in Arlo.
Here's what some of our training providers have to say:
"Arlo has significantly reduced our dependence on contracted administrative support, saving us £18k per year."

– Luke Gregorczy, Director, Ginger Training
---
"We had a 50% increase in our sales following the implementation of Arlo. I personally believe that being able to integrate Arlo into our website, and making our courses so easy to sort through by type and location made the customer experience a lot smoother and easier to navigate. We knew that making the transaction easy would result in more checkouts, and Arlo has done that for us."

– Holly Choi, Co-founder, Safe Beginnings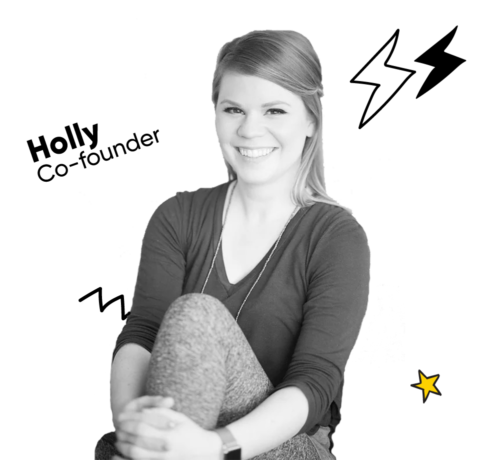 ---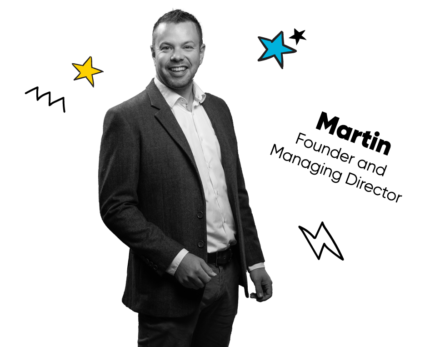 "Since implementing Arlo we have seen a massive reduction in administrative time, effort and cost. And the business has grown >200%."

– Martin Mellor, Founder and Director, Mellor Financial Training
Six bonus Arlo features
(that you might not get from other course management systems)
1. Website
Arlo's smart technology lets you create a high-quality training provider website. Use our free website builder to start selling fast, or integrate Arlo into your content management system for a seamless experience for visitors.
2. Accounting integrations
Accounting is a time consuming task. And as your business grows, so does the amount of manual invoicing, reconciliation and updating information between systems. Arlo integrates seamlessly with accounting software such as Xero, Quickbooks and Freshbooks for easy reconciliation, refunds, discounts, invoicing and more.
3. Presenter scheduling
A presenters scheduler means you can see all presenters and their upcoming courses by day, week or month, so you can better manage their schedules. You can also use the presenter request tool to send an invitation to a present to facilitate a course or a session on a particular day and time, which they can either accept or decline.
4. Multi-session
Arlo allows you to create multi-session courses, making it ideal for training providers who offer blended learning. Each session on these courses can have a different delivery method (at a venue or live online), presenter(s), or price.
5. Learner portal
Learners can login and self-manage the learner portal. They can check course details, change their details, transfer to other courses, cancel courses, download their past certificates or check the CPD/CLE points they've earned.
6. Integrations
If you're interested in the integration side of things, you can find out more about that here. Integrations connect Arlo and other software you use, so you can automate even more repetitive tasks. Arlo connects with your favorite apps and web services either natively (Zoom, Xero, SurveyMonkey and more) or via a Zapier integration (Coassemble LMS, Marketo, Quickbooks and more). Zapier connects your work apps and moves information between them based on rules you set. For example if a new contact registers for a course in Arlo, you can set up a Zap to automatically add new contacts into your CRM (such as Salesforce), you can then go on to subscribe or unsubscribe them to email lists in a marketing automation tool such as Mailchimp. Check out the top 10 training organization integrations.
---
There you have it! That's everything you need to know about course management systems. Why not try one out for yourself with an 14-day free trial of Arlo!