Customer portal
Save time, grow loyalty
Offer a self-service portal for registrants so they can help themselves, anytime, anywhere. Create a beautiful customer experience that saves you time and brings them back for more.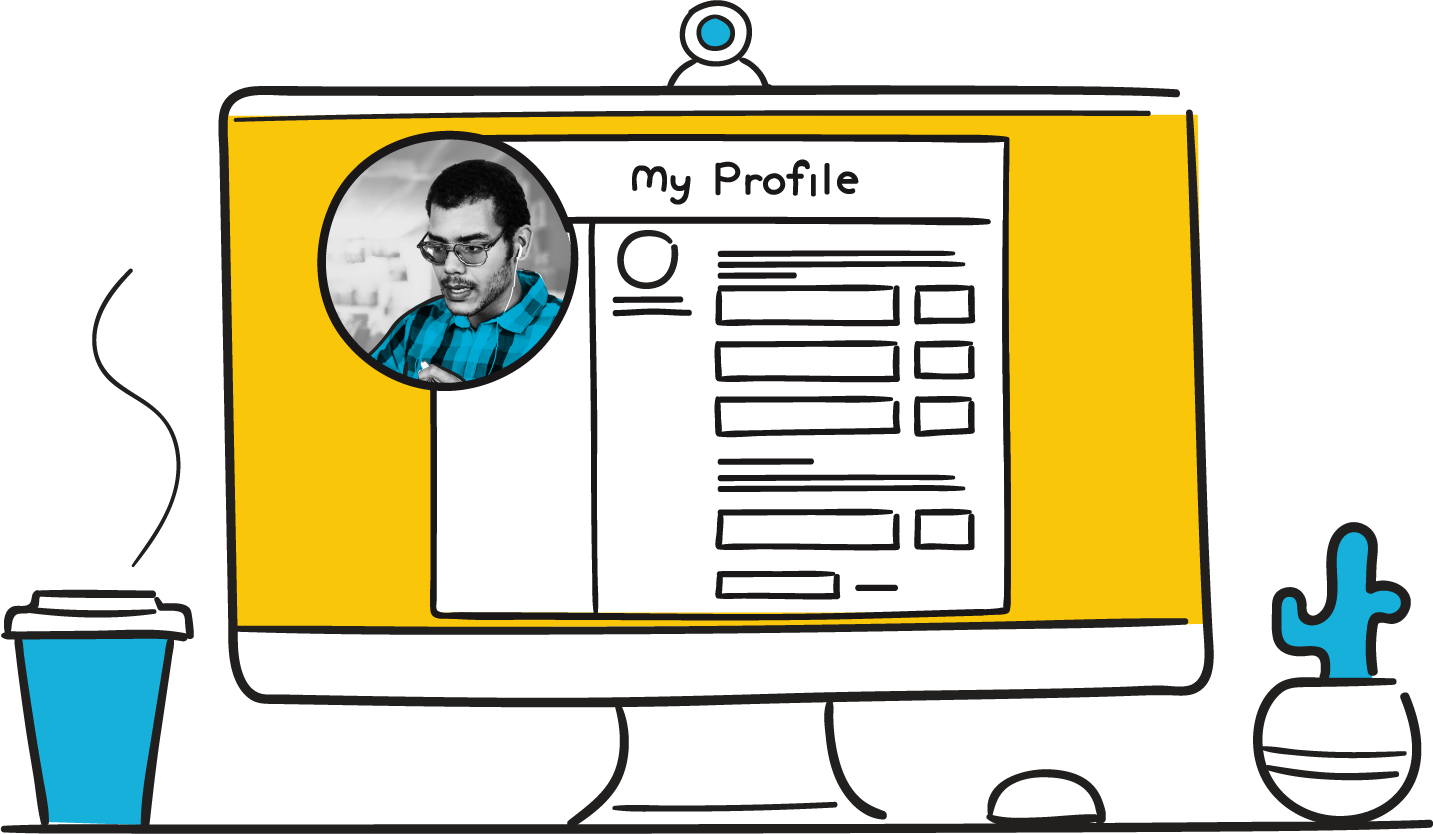 Better for you, better for your customers
Empower your learners with self-service, leaving your team more time to focus on more important things that will grow your business.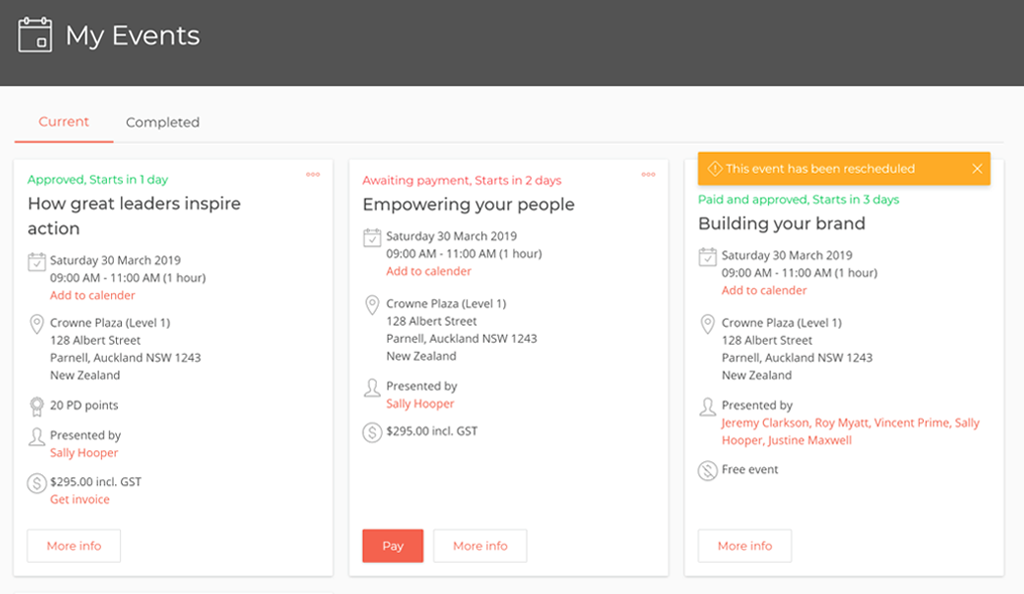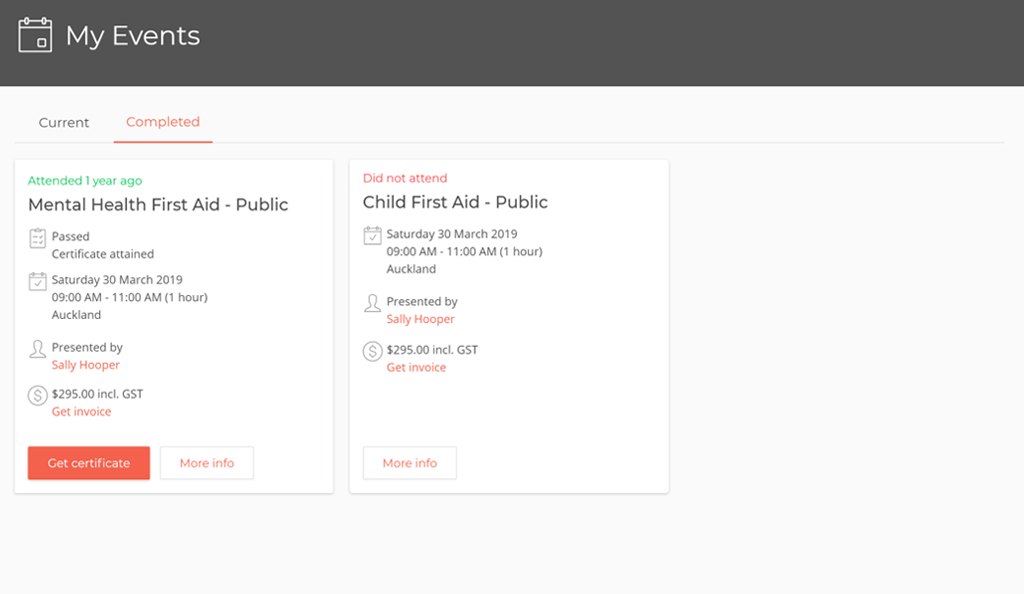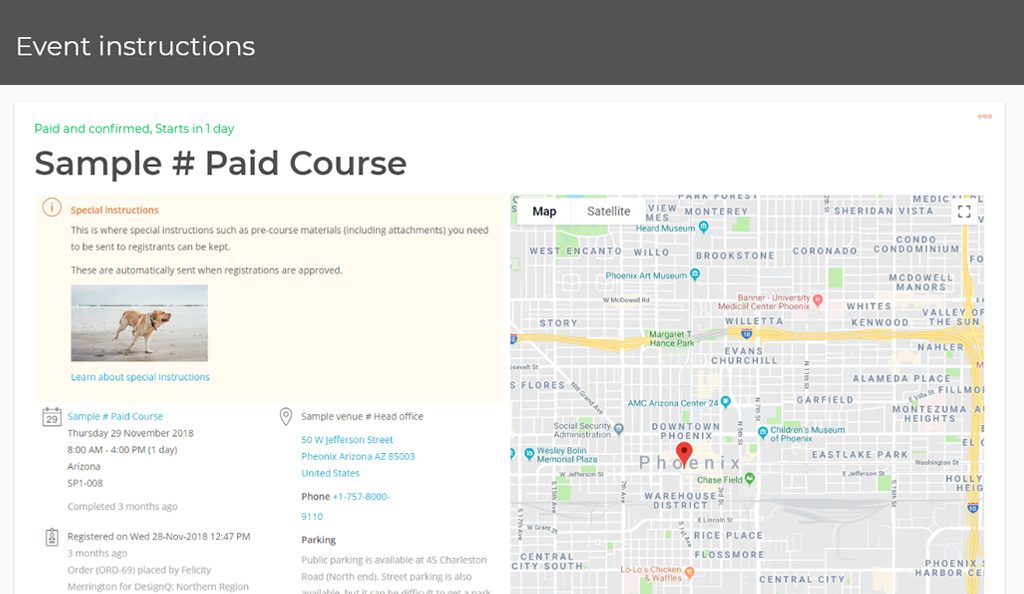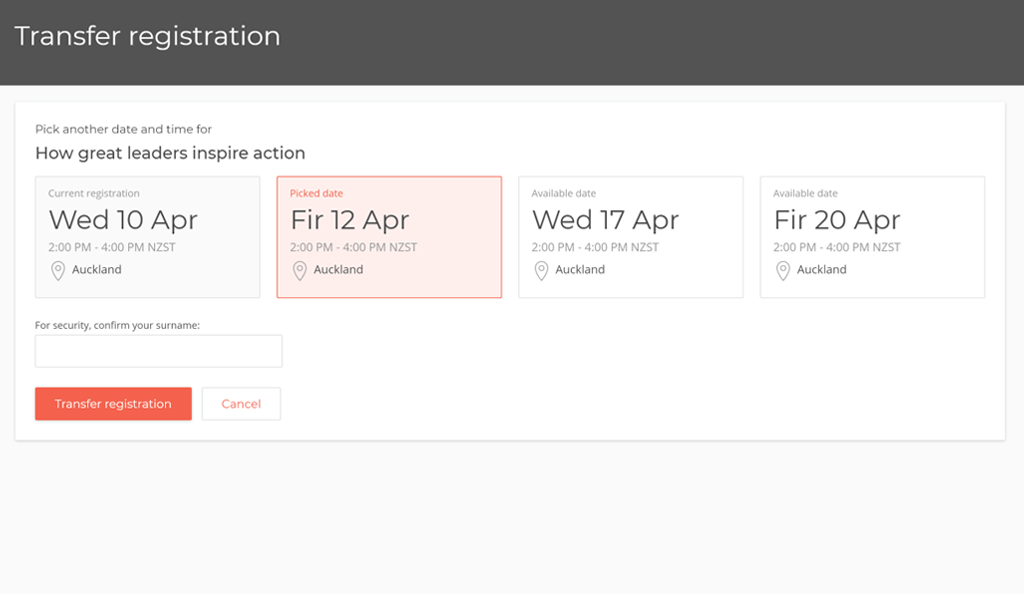 A complete view
Let your customers login and access information about their upcoming and past training – including course instructions, professional development (CPD/CLE) points, and certificates.
Better experience
Allow learners to answer their own questions, and if circumstances change, transfer or cancel their own bookings. Create a modern, high-quality experience that delights your customers and fosters loyalty.
Match it to your brand
Easily change the look and feel of your portal to match your brand. Generate a consistent brand experience across your online channels.
See how Arlo could transform your business
Try our FREE 14 day trial.