Course registration software
The checkout built to sell training
Buying training shouldn't be hard. Arlo's course registration software is built to boost conversions.
Single checkout
Checkout made easy
Your courses are diverse and complex but buying them shouldn't be. Your customers simply provide their details, payment and custom information in one single process. Arlo takes care of the post-purchase emails and customer portal.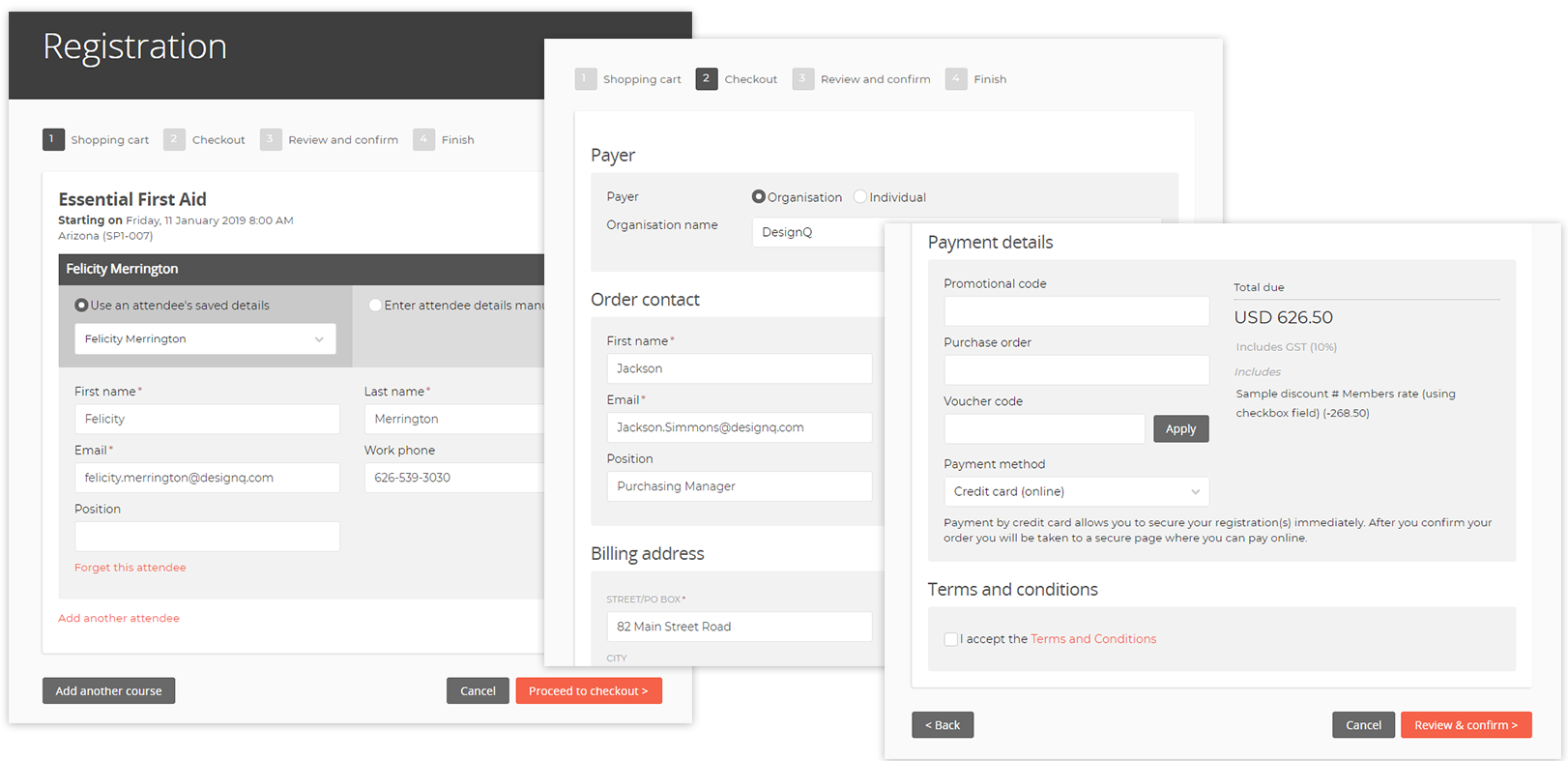 Payment methods
Payment options for everyone
Let customers pay right away online, or spread the cost out for large courses with partial payment options.
Stripe, Paypal, Payment Express and more
Invoicing with custom payment terms
Collect deposits and follow up payments
Transfers, cancellations and refunds
Transfers the workload to Arlo
Stop dealing with back and forth emails and calls to arrange a transfer or refund. Arlo let's your customers manage their registration and makes refunding and transferring easy.
Customizable forms
Customize your registration forms
Don't chase registrants for the right information, customize your forms to collect all the info you need during checkout. Add new revenue channels with optional extras and sessions.
Registration rules
Target the right people
Manage member only events, courses with prerequisites, block duplicate registrations, only allow registrations with work emails …and more.
Automate your entire application and review process in one place. Arlo's flexible application workflow supports a range of scenarios, such as funded courses which require applicants to meet a special criteria.
Ready to give it a try?
Try our FREE 14 day trial.