Customer Relationship Management
Get close to your customers
A CRM built for training providers; track course activities, capture and nurture leads, and manage client records and relationships.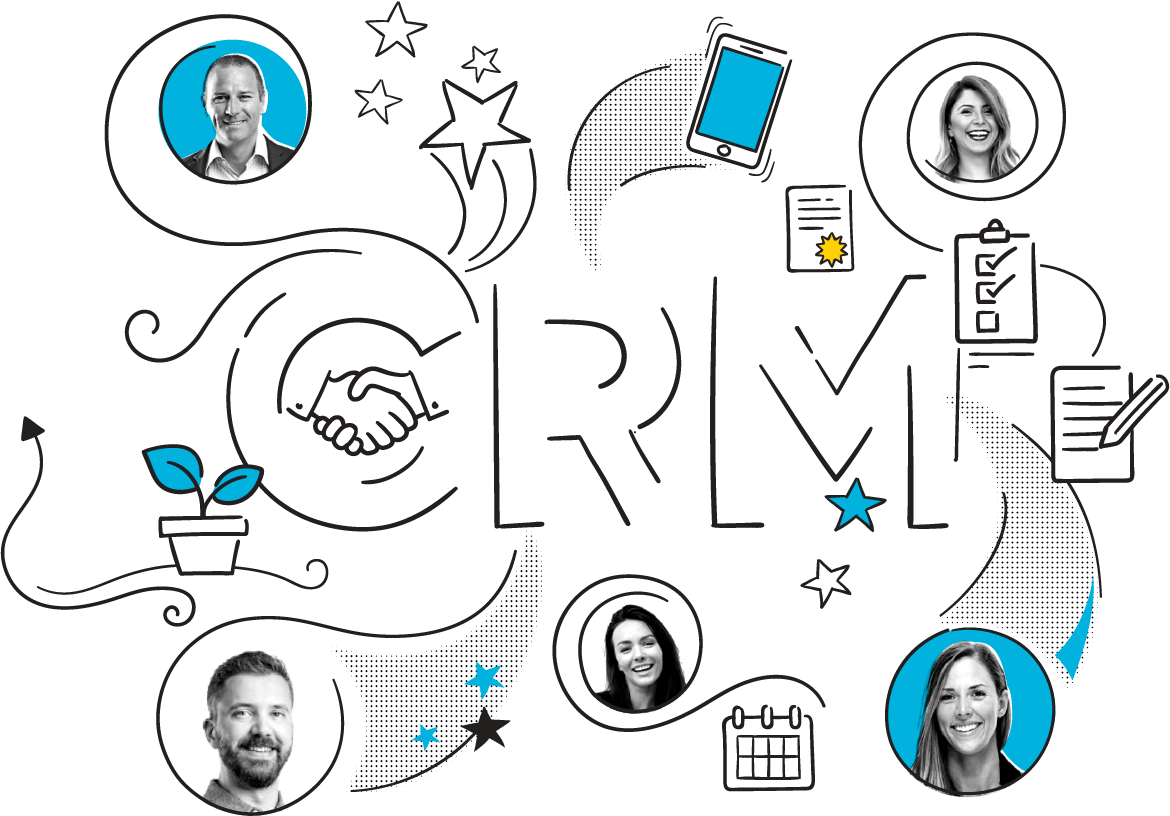 Sales pipeline management
Manage and grow your sales pipeline
Capture leads from your website and through outbound sales campaigns, then nurture and grow each opportunity.
Elearning
Track learning outcomes
Record and track attendance, course completion, grades, and results. Produce reports for the individuals and for their manager, department, or organisation.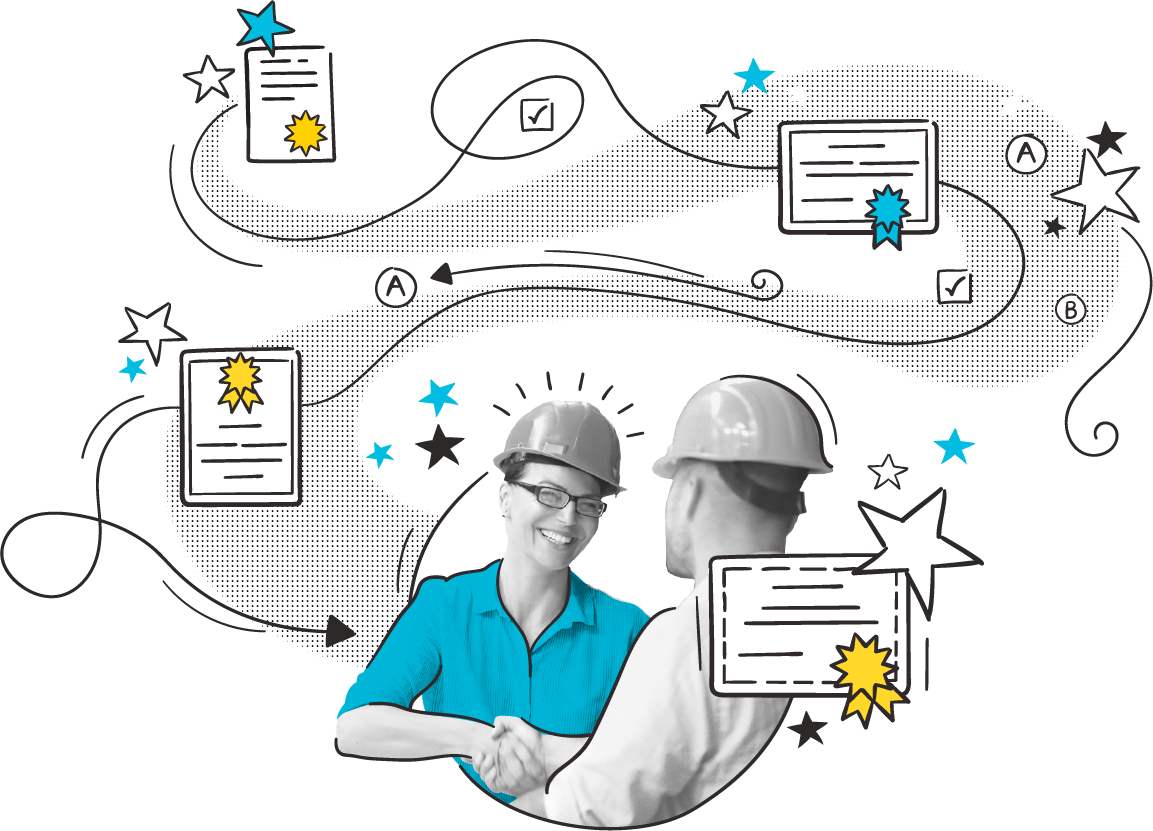 Salesforce Integration
Using Salesforce? We've been expecting you
The Arlo for Salesforce plugin lets you harness the power of both Arlo and Salesforce, synchronize contacts, organisations, leads, courses, events, elearning and registrations.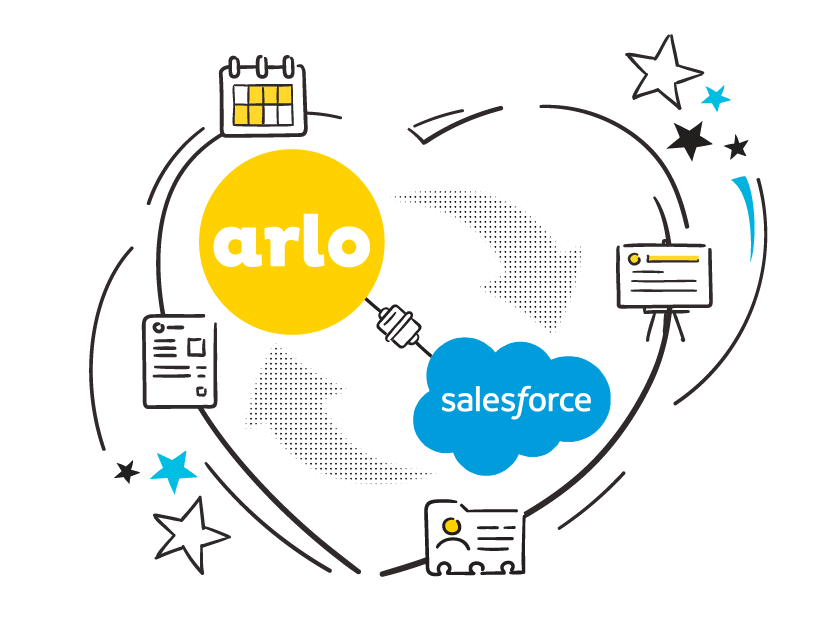 Beautiful software
We think hard about how we can make Arlo is easy-to-use and intuitive. That's why people rave about it.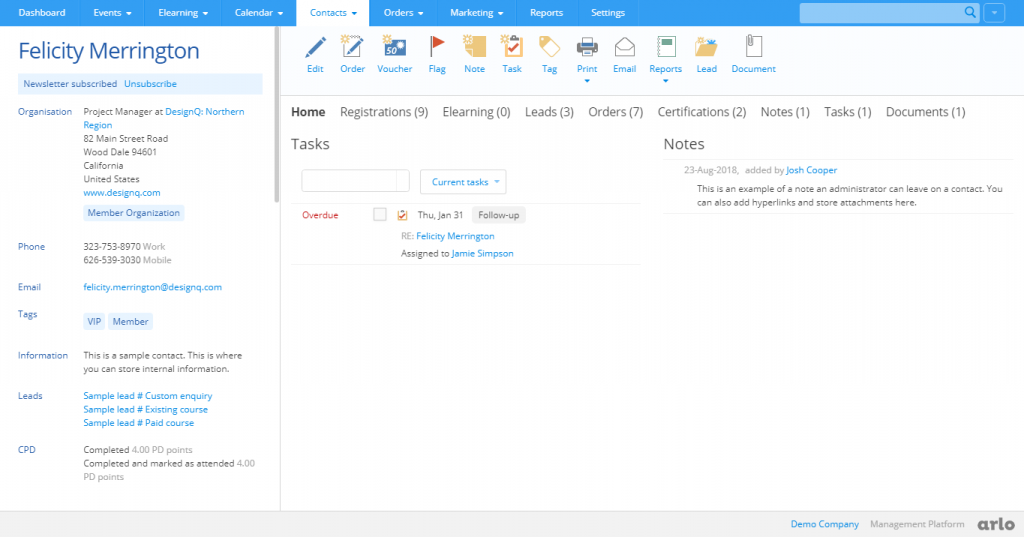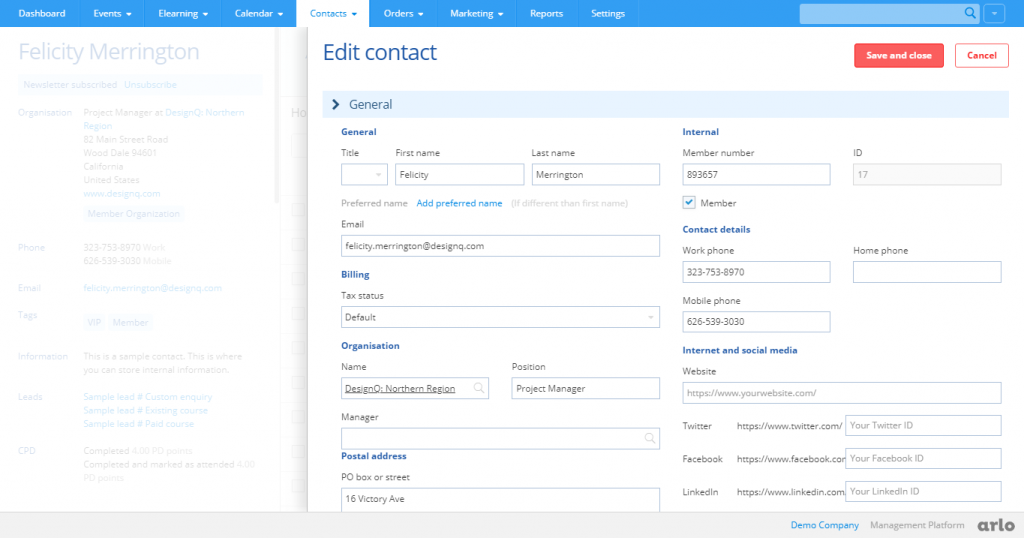 Account management
Single view of a client's activities
Arlo helps salespeople track activity within their accounts by offering aggregated views of notes and emails. Arlo's also packed with other account management tools such as the Account Manager Activity, all designed to make it easy to stay on top of your accounts.
Data management
Automatically build your database
Arlo automatically builds and maintains client information for you. When a person registers for an event or course on your website, Arlo matches the contact with an existing record in the database and updates the details. If the contact doesn't already exist, a new record will be added.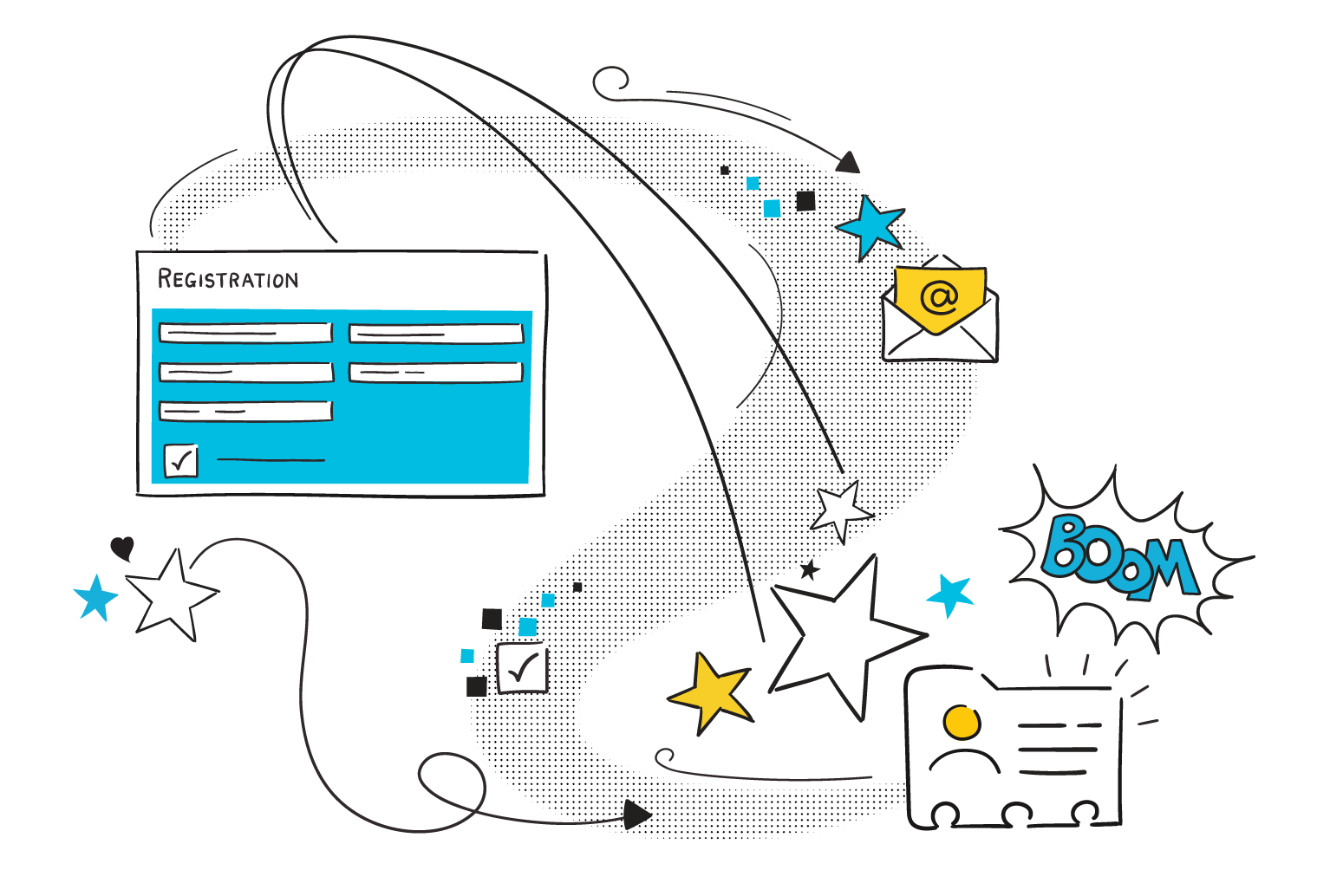 Other CRM integrations
Connect & conquer
Ensure customer data is centralized across your business by connecting Arlo with your CRM.
Custom fields
Add additional fields to contacts, organisations, and other entities. Include these fields on your website registration form to capture the information when a person registers for a course or event.
Learn More
Document management
Store documents against contacts and organisations. Your team will then be able to access and download them online anywhere and anytime.
Learn More
Duplicate management
Arlo displays a list of possible matches to choose from to prevent a duplicate from being created. If a duplicate is created, no problem: Arlo allows you to easily merge the records and will copy all associated items from both records.
Learn More
Manage sales opportunities
Manage and track each of your sales opportunities. Give them a rating, record the value and estimated close date, store quotes and proposals, and record notes and tasks.
Manage newsletter subscriptions
Arlo allows you to manage your newsletter subscribers, including capturing interest topics and preferred delivery methods.
Manage account hierarchy
Record parent and child relationships on organisation records and configure default billing entities for each.
Tasks
Record notes on contacts and organisations and create associated tasks. Assign tasks to other people in your organisation.
Learn More
Communication log
View a log of all communications sent via the system and forward or re-send if necessary.
Powerful search
Arlo's powerful search tool allows you to find what you are looking for fast. It intuitively ranks your results and includes helpful links to associated items such as current event registrations.
Tag
Use tags to describe and categorise contacts, organisations, and events. For example, tag important contacts with the term "Key contact" or "Decision maker".
Automatically link contacts to organisations
Arlo uses intelligent logic to automatically add the email domain used for linking contacts to the organisation. Making it easy to see and manage all contact belonging to an organisation.
Flags
Add flags to contacts and organisations so that a special note is displayed when you open the record or add them to an order.
Learn More
Ready to give it a try?
Try our FREE 14 day trial.