←
Apps
Microsoft Dynamics 365 integration
Manage your training & events a better way
Combine the power of Microsoft Dynamics 365 CRM with Arlo's market-leading training management software.
Integration powered by Zapier
Arlo connects to Dynamics 365 using Zapier, allowing you to create your own custom automations.
Dynamics 365 and Arlo
Total solution for training providers
Promote, sell, and deliver self-paced elearning, live online, face-to-face and blended courses.
Zaps Templates
Get started now
It's easy to use one of our pre-built Zaps. Click on a 'Use this Zap' button, sign into each system and you're away! You can also create your own automations, without writing a single line of code. The possibilities are endless.
Contact and account management
Automatically build your database
Arlo automatically builds and maintains client information for you. When a person registers for an event or course on your website, Arlo matches the contact with an existing record and updates the details. If the contact doesn't already exist, a new record will be added.
Lead management
Generate new business
Capture leads from your website course pages with the corresponding opportunity automatically passed through to Dynamic CRM.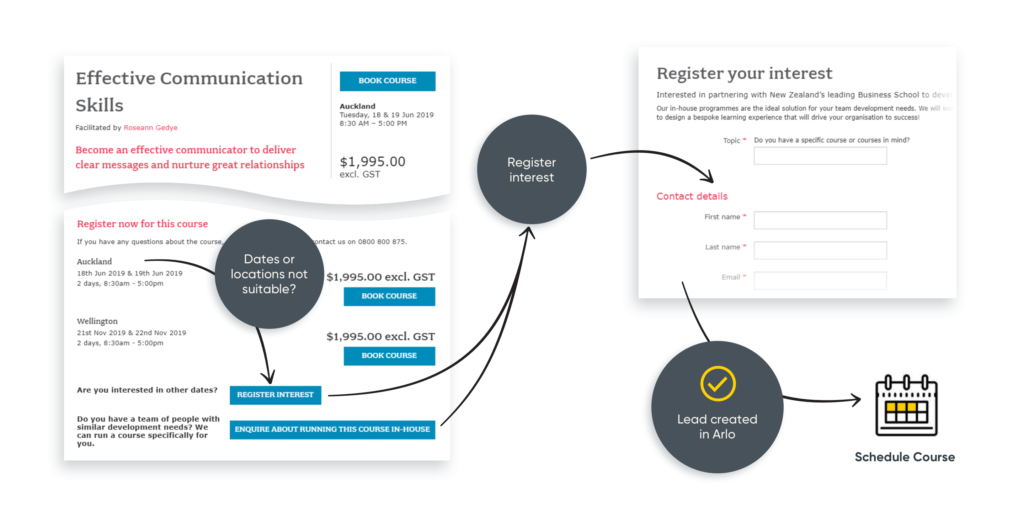 Feedback
Help us create a better solution
Let us know if you think we need to add any new Triggers, Actions, or Zaps to make the solution work better.
Professional services
Our people are your people
Our Zapier experts can help connect Arlo with your other business apps. We know the technology intimately and work to a proven methodology, so you'll get a high-quality, fast and cost effective solution. From project kick-off to go-live, we are with you all the way.