Buyers Guide to Training Management Systems
Eight key Training Management System features
In this buyers guide you'll discover the eight key features you should look for in any Training Management System.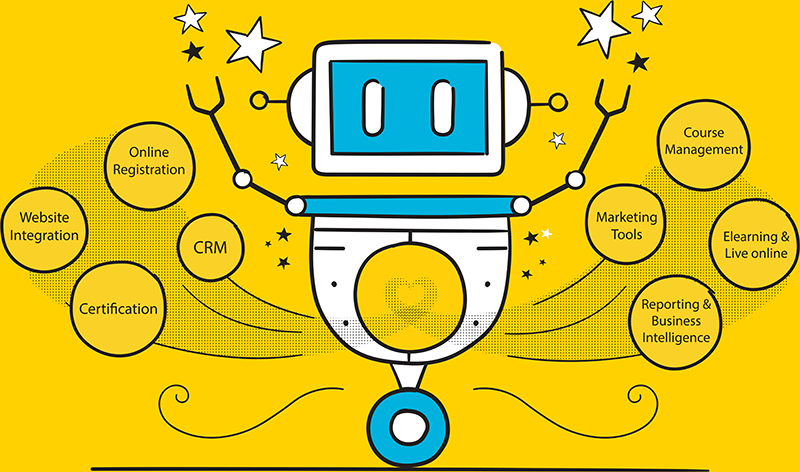 Eight Key Training Management System Features
Ever gone food shopping on an empty stomach, and then got home to find that impulse buys aside, you've forgotten to get the bare cooking essentials? Think of purchasing a Training Management System like doing a weekly shop — to get the best bang for your buck you need to establish what you're on the hunt for before you set out to buy it.
Whether you're already aware of what you need or not, our shopping list of key TMS features will help you steer clear of distractions and keep focused on finding a system that meets your fundamental requirements.
If you aren't too sure what a TMS even is. Check out our Ultimate Guide to Training Management Software.
---
Website integration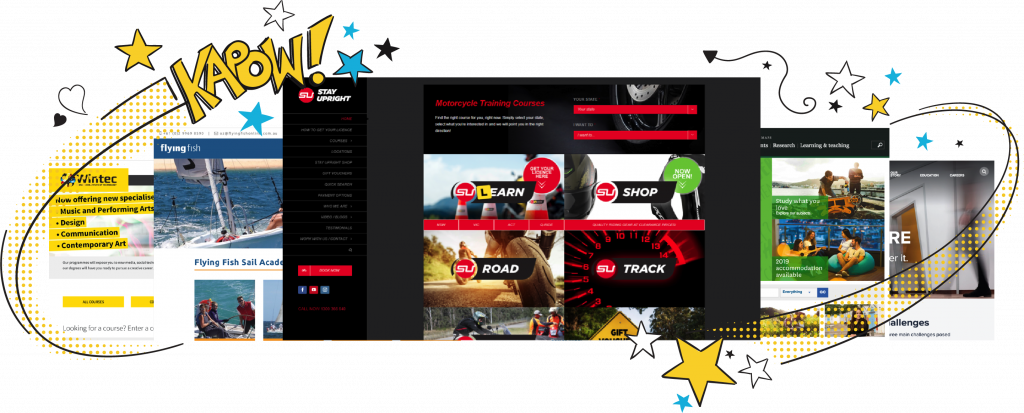 Websites are the modern day storefronts — except instead of static product displays they are there to provide informative, interactive and intuitive experiences for your customers. You don't get a second chance at making a first impression — if you provide a poor website experience then prepare for your sales to take a hit.
Integration is the key to creating and maintaining a kick-ass ecommerce training provider website. When we talk about website integration we're referring to the connection between your website and the solution you use to manage your training. In order to have an up-to-date website that drives users to checkout, this connection needs to allow data to flow seamlessly both ways, between the backend and frontend.
Investing in an integrated website is a win-win for you and your customers — it cuts out the unnecessary admin and makes buying courses a breeze. Practically speaking, if you're looking to integrate your current website with a training management system you should look for a solution that allows you to:
Provide up-to-date course information.
Accept registrations and payments.
Be mobile-friendly and functional across all devices.
Offer a website that is intuitive to navigate around; visitors should be able to easily and quickly find the courses they are looking for.
Automatically send course registrations and the contact details to your backend administrator platform.
Utilise SEO so your pages stand out at the top of Google's search results.
Match your company's brand appearance so there is a seamless blend into your current website and your visitors are unaware they are using another system.
Offer your team the freedom and functionality to implement changes in real-time. You shouldn't need to make changes within your CMS to update the course information on your website. Any changes you make in your Training Management System should be reflected automatically on your website's frontend.
If you don't already have a website then opt for a training management system that gives you a solution out of the box; this could look like a library of pre-built web pages and widgets to play with and personalize. Starting your website from scratch with a TMS can give you access to features purpose-built for your business needs; this makes it easier than ever to create an efficient training provider website that does what it says on the tin.
For a deeper dive, check out: The Ultimate Guide: How to Create & Optimize a Training Provider Website.
---
Online registration (aka checkout)

Your checkout page is crucial when trying to convert website visitors into paying customers. The more streamlined your registration process is, the less opportunity there is for people to dropout early and abandon their cart. Your website has done the hard work by grabbing your users' attention long enough to direct them to the checkout page; make sure you don't fall short at the last hurdle.
To crush targets and see your sales soar chose a training management system that has the ability to take online payments, but also be flexible and offer options to:
Create registration forms with custom fields, so you can gather the registrant information you need to run your training business.
Take payments via multiple methods such as credit card, invoice and bank transfer. It should also allow you to take partial payments by giving your users the option to pay a deposit and pay the rest in installments.
Have the flexibility to offer discounts, register for specific sessions and add optional extras such as books or catering. These improve registrant experience, but also give you some levers to increase your sales.
Think about your audience and their needs, and how they will interact with your checkout page, and then try to accommodate these scenarios. If you offer training courses to businesses' customers, group bookings are important, so ensure your Training Management System gives you the ability to:
Add multiple registrants to the same order — a business may choose to register a whole team under one order.
Have an order contact that is different from the registrants' details — customers may be registered to one of your courses by their manager. Being able to have a nominated order contact means that course information can go to the employee, whilst invoices can be sent to the manager.
Have registration limits, such as maximum and minimum registration numbers, or the ability to limit registration to certain companies.
---
Customer relationship management (CRM)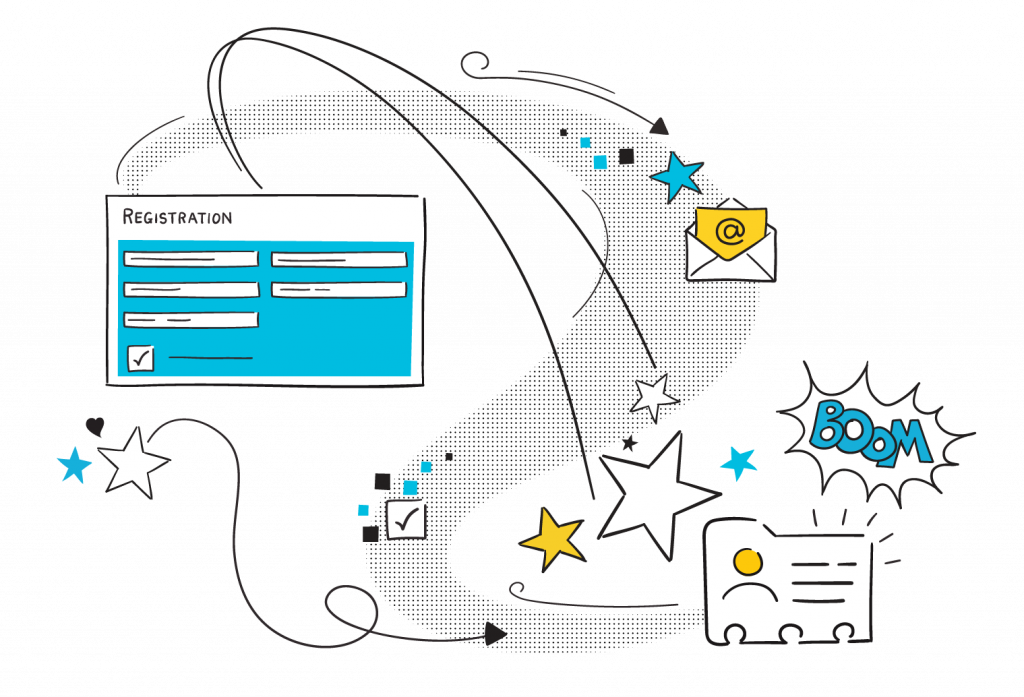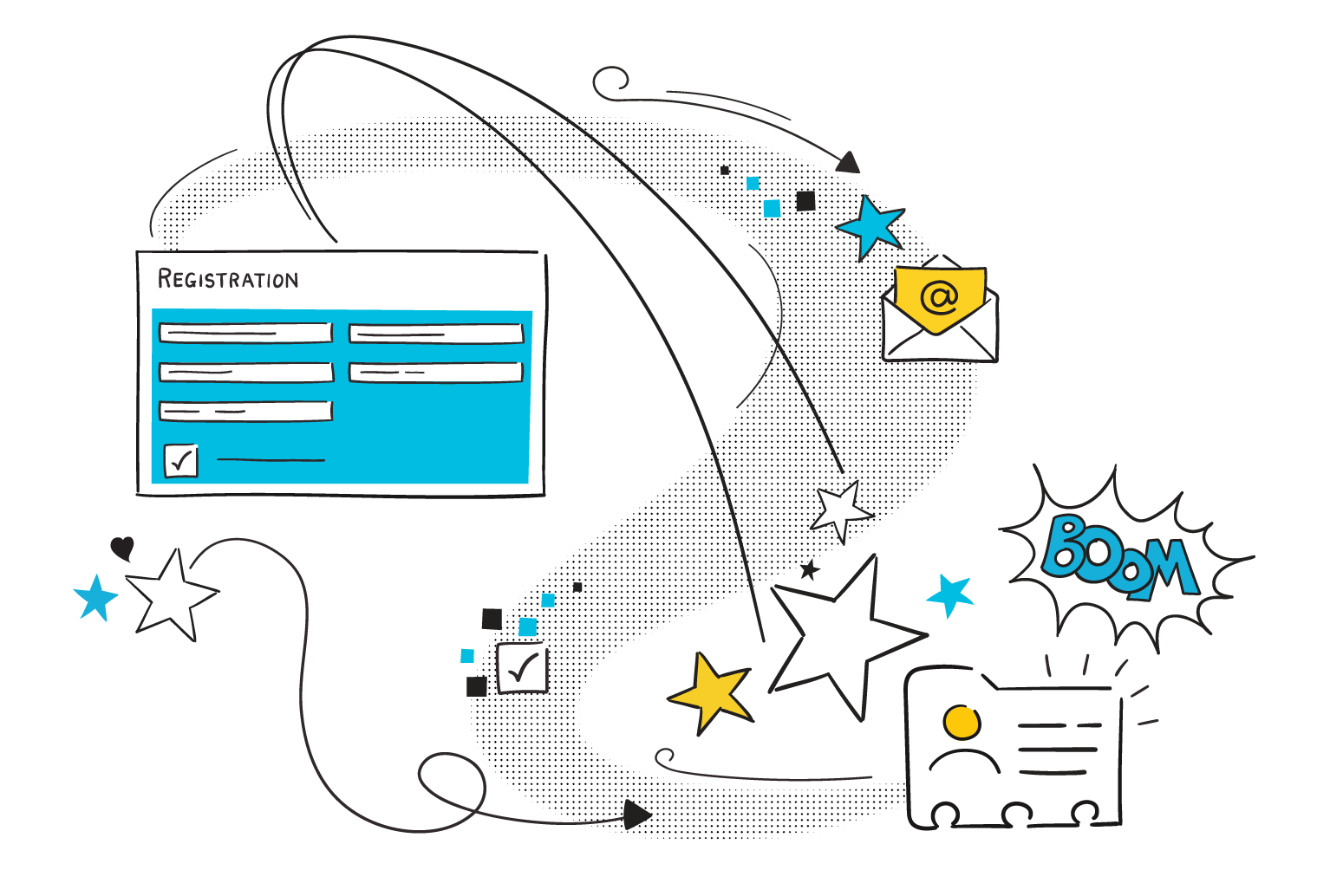 A training management system should also contain a purpose-built customer relationship management system that allows you to:
Store information against contacts and organisations.
Manage sales leads for private training
Manage account relationships and keep track of interactions (e.g. emails sent, tasks to do).
Review each contact and company's course registration history.
Importing data into the CRM
If you are using a CRM and decide you want to ditch it and work from a Training Management System that provides an inbuilt CRM, it's worth bearing in mind how easy it will be to import your existing data into your system. If you are an established training company, you will no doubt have an immense amount of customer data already – for example, contacts, organisations, presenters, event registrations and orders. You don't want to manually key this data into your new system! We recommend doing a test import, taking some of your data into a trial version of the TMS you're interested in; this will guarantee that when it comes to the full transition, your big move will be smooth and stress free.
Integrating with other CRMs
If you're a larger training organisation with a big sales team or you're selling a separate service on the side, like consulting, you may need to keep or invest in a fully-featured CRM that you can integrate with your TMS — for example, Salesforce.
When you're on the hunt for a TMS you don't need to throw out all your existing pipework; simply find out whether the TMS you are considering can integrate with your existing CRM. We cover integrating with a CRM in more detail in part 2B.
---
Course management
Each course has a lifecycle, and every stage of that life is made up of different tasks that need to be managed. We have split the course lifecycle into three parts, and given examples of the kind of tasks a Training Management System can help you with. This list is by no means exhaustive — can you think of anything you would add? To hone in on your business's individual course management needs try making your own table or adding to ours…
Planning
Delivery
Follow-up

Find and schedule available presenters and venues.
Schedule sessions and define room layouts.
Set a price point and decide a maximum and minimum course capacity.
Set multiple types of courses up, such as multi-session, online webinar and more.
Set and tick off course administration tasks, such as booking the room and ordering catering.
Remember course details so that you can easily manage courses that are recurring in nature. This is important if you are running the same course multiple times at different venues, with different presenters. A TMS should make re-scheduling these courses efficient by remembering the details that don't change.

Automate communication to registrants before the event. This may include course details, prerequisite learning material, and reminders leading up to the event.
Create name labels and certificates.
Automate the issuing of invoices.
Allow your registrants to manage transfers, cancellations and refunds on their own. This frees you up from the manual administration involved solving these requests.
Empower course presenters by giving them all their registrants' contact information so they can communicate any last minute changes.
Offer easy attendance recording as well as the ability to mark grades.
Manage certification and licensing. Track points, issue renewal reminders and verify current holders.

Save yourself time and improve your registrants' experience by automating follow-up communications. Examples include: general thank you emails to acknowledge the registrants' attendance. Or survey invitations to gather valuable feedback which you can use to improve your training business.
---
Marketing tools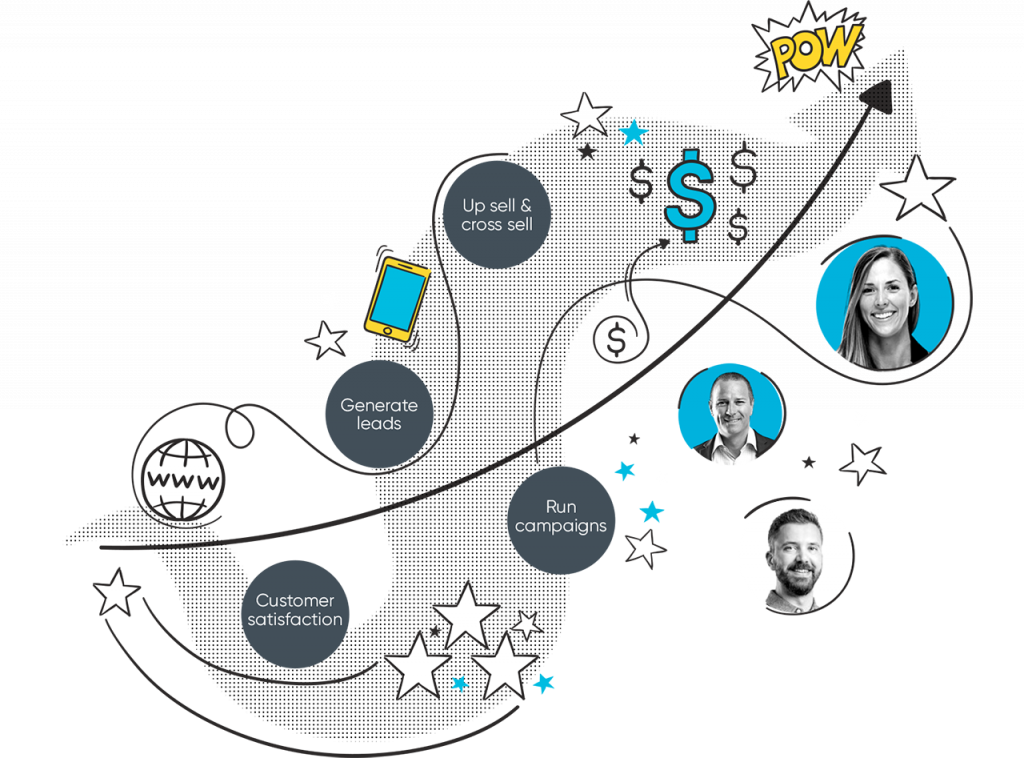 Whilst many TMSs will help you reduce administration to varying degrees, the better ones will actually help you build business leads too. With your newly found free time you can work on transforming your business with TMS marketing tools such as:
Campaign management – be clever with your communications by running targeted campaigns based on your contacts' interests. These tools should allow you to segment lists based on historical data such as previous event attendance, so that you only send out course information or services of relevance. Afterwards, measure your audience's interest by tracking results such as email open rate and link click-throughs.
Lead generation – encourage people to register their interest in an event or course on your website. When there's enough interest, you can schedule the event and notify the interested parties. Repeat this method with your private courses and you've got a great way to give your audience what they want at minimal risk to your business.
Ecommerce features – increase sales by bundling two or three courses together as a package. On top of this you can tap into your existing customer database and drive repeat purchases from past attendees with discounts and vouchers.
---
Reporting
Improve decision making through business analytics and intelligence. You already have all the information you need to create competitive advantages, but a TMS will help you understand and use this wealth of information.
Think about the large amount of data that your organisation is sitting on right now: registration information, website data, financials and course details. Ignorance is not bliss — reporting tools will give you the lowdown, and help you understand:
Short-term outlook – the ability to look at live data dashboards that will give you a snapshot view of current business performance.
Long-term outlook – the ability to create customizable reports that will let you dig deep into data to identify trends and opportunities. This will help you analyze how your business has performed historically and assist you in making future decisions.
Your TMS should have an easy-to-use reporting interface that clearly lays out all your data in one place. From here you can dissect it to better understand your business by setting parameters to filter records. You might find that certain presenters have better registrant satisfaction or that one of your courses might be unprofitable. A TMS should be able to provide feedback on budgets too, such as whether a course has enough registrations to cover costs.
Automated reports are useful, particularly if you have managers who aren't day-to-day users of your TMS but want an overview of how your training business is doing. They also serve as reminders of the areas you want to measure and specific goals you are working towards. When looking for a TMS, make sure it has the correct custom fields to fit your business needs.
---
Certification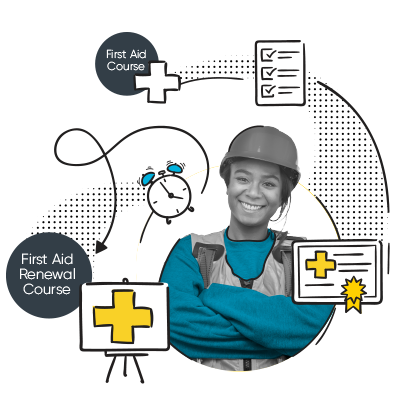 Do you offer courses that are required for an accreditation or licence? Ensure your customers stay on top of their game by using a Training Management System to:
Automate the renewal process by reminding clients when their certification or license is about to expire.
Track what courses have been completed and whether individuals meet the required standard.
---
Elearning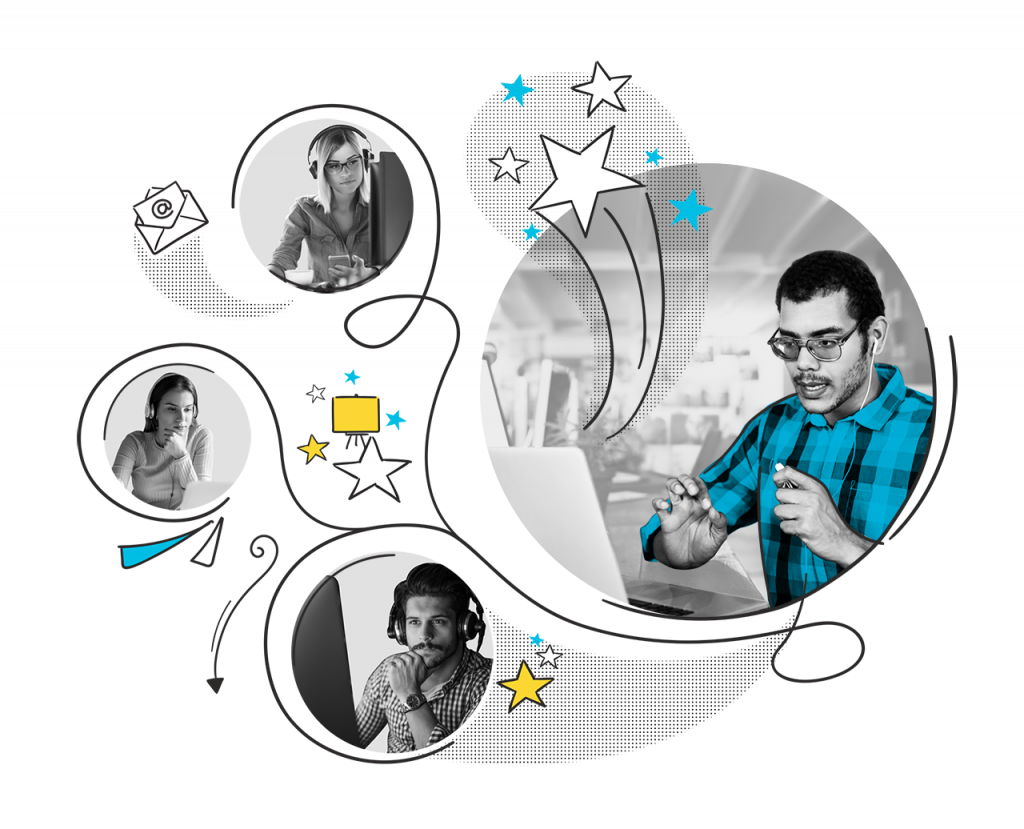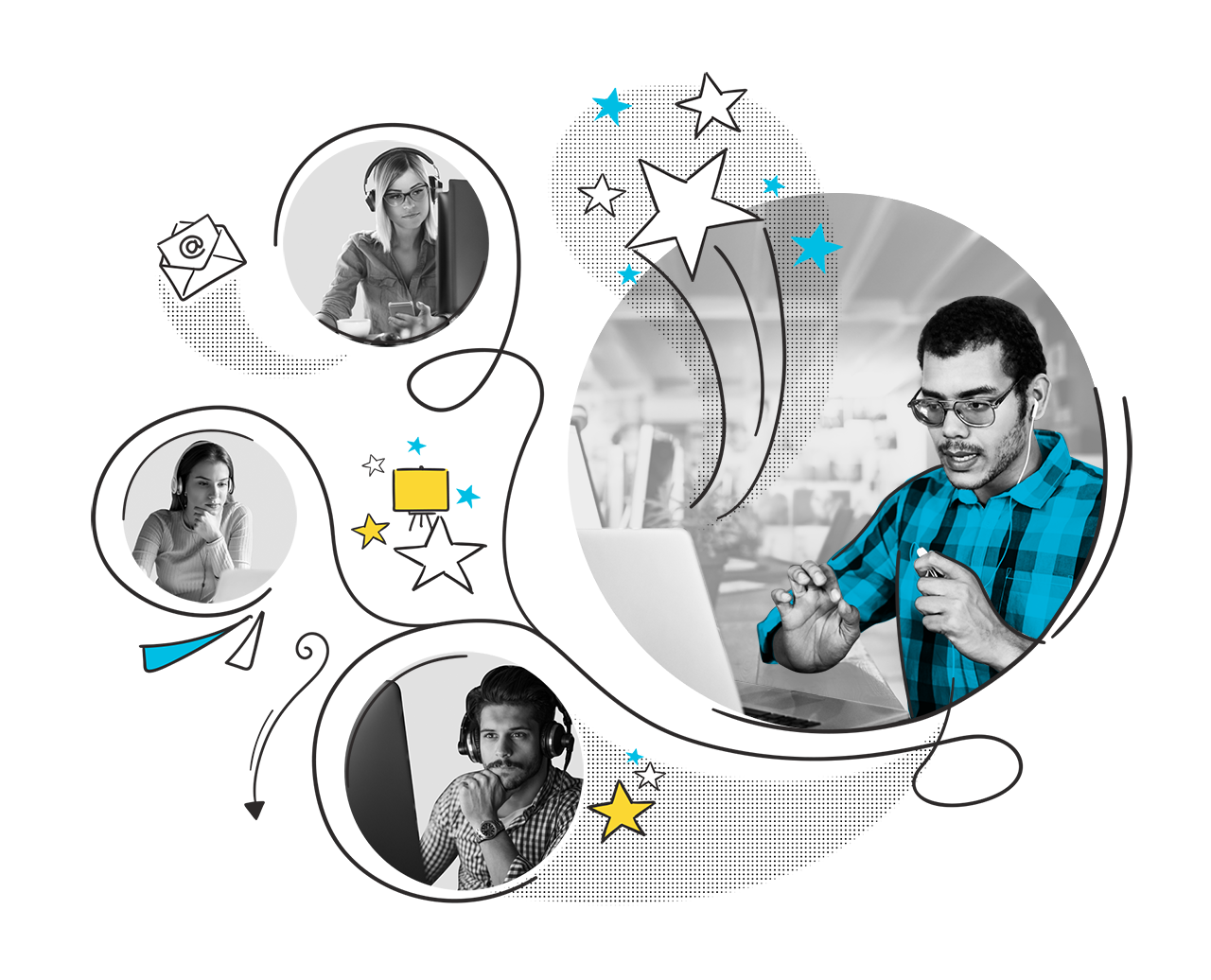 Training businesses are turning to technology to open up new markets and enhance the value of their current face-to-face offerings. The beauty of online learning is that it can be accessed anytime, anywhere, and is flexible to the needs of your business and audience.
Webinars allow you to harness the power of web conferencing technology to run live, interactive training sessions over the internet.
Elearning technology allows you to create online learning modules that can be completed by registrants in their own time, anywhere. You have the flexibility to include multiple learning methods like quizzes, videos, and articles to make learning varied, accessible and interactive.
Blended learning extends the value of your courses by using a combination of face-to-face learning, elearning, live online webinars and discussion forums. The most innovative and leading training businesses are using blended learning to better engage their registrants and provide a well-rounded experience suited to multiple learning styles.
Learning management systems are specifically built to deliver online learning experiences and offer a deeper level of functionality than a Training Management System, so if you are planning to offer elearning then try considering a TMS that integrates with an LMS to get the best of both worlds.
Checklist: Purchasing a Training Management System
Features
Examine whether the TMS in question will allow you to:
Integrate with your existing website, or if you don't already have a website, does it have an easy to use website builder?
Take online payments and offer flexible payment plans?
Enable you to customise your registration and checkout process?
Use an in-built CRM to keep track of all your customer interactions and business relationships?
Cut the admin and automate tasks involved in managing the lifecycle of your courses?
Proactively market to your audience and help you grow business leads?
Gain both a day-to-day snapshot and a bird's-eye view of your business via customisable reports and data dashboards?
Integrate seamlessly with an LMS so that you can increase your offering and deliver effect elearning?
Integrations
Find out what an 'integration' will allow you to do in practical terms:
Is the TMS compatible with all the systems in your current tech stack?
Can your data flow both ways between your TMS and website?
Would integrating with the TMS require manual data pushing or cleansing in order for your data to flow between systems?
Does the TMS used a third-party system and are there hidden costs involved in running your data through this?
For more on how a TMS integrates with other business applications check out our Buyers Guide to TMS Integrations.
The Buying Process
Write down your goals, plan a timeline and make the best possible decision for your business by asking yourself:
What are the features you want to prioritize when shopping for a TMS?
Does the system provider allow you to try before you buy?
Do the TMS features deliver the values identified in your user stories?
Is there a good support team that can help you get to grips with implementing the TMS?
Have you factored in all the costs that may be involved at each stage of using the TMS?
What features does your price plan get you? Are all the capabilities you wanted from the demonstration included in the version you've selected?
Has the TMS had regular updates in the past and can you find out the release schedule for future developments?
For more on how to evaluate and purchase a Training Management System check out our Buyers Guide to Purchasing a TMS.
Want to give a TMS a go?
Try our FREE 14 day trial