So you run software and technology training courses for IT professionals. You might be offering training courses in Microsoft SharePoint consulting, Project Management, Microsoft Office, Scrum and Agile, change management, DevOps or software testing.
Public courses may make up the majority of your business, with some private company training, consulting and one-to-one leadership baked in. Or maybe it's the exact opposite.
Your course delivery method might primarily be face-to-face, classroom-based training, or it might be instructor-led live online. It might include some eLearning modules, or a combination of all of the above.
Your course presenters are in-house, on the books. Maybe you have a network of contractors you draw upon for overflow. Or maybe you'd like to, but it's just too hard to manage additional presenter schedules right now. And all of the other course administration that comes with a bigger portfolio.
Managing the many moving parts of your technology training business is complicated. We get it. We've seen it first hand when working with technology training providers like Scrum Inc, Springhouse, Braintrust, SoftEd, Expleo and Mirantis.
So how can you streamline the course management aspect of your training operation? Here are 5 ways a training management system (TMS) can automate manual processes.
Read on to see if a TMS is the missing piece of the puzzle when it comes to scaling your technology training business.
Never update your website again
When using Arlo to manage your training operation, you can opt for an out-of-the-box Arlo website, or integrate your existing website using our WordPress Plugin or Web Controls. Both result in a slick, on-brand website and online course registration and checkout process. Without the need to manually update information! Simply create a course in Arlo, and choose to automatically publish to your website.
Online registration and payment information is fed straight back into the Arlo TMS. And customer information is matched to any existing account records. From there, you can automate email communications – including confirmation of enrollment, information about the upcoming course and any pre-course materials.
The nature of a technology training business means a lot of courses are recurring. With Arlo's course templates you enter the information once into a template. And any future instance of the same course automatically gets updated on the website. With no human intervention. A unique TMS feature that you won't find with event management software that is designed for one-off events and ticketing.
Allison Dhruy from Springhouse says "When we began researching WordPress plugins, almost all of them were specific to event management and online ticketing. Arlo was the only solution that was a true training management system that allowed us to formulate our calendar of classes taking place in the classroom and online, assign instructors, and process student registrations for both public and private training engagements.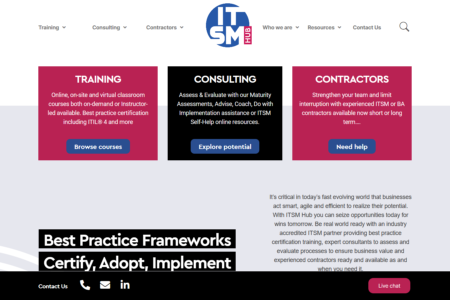 ITSM Hub
Web Controls, Software & IT
See their website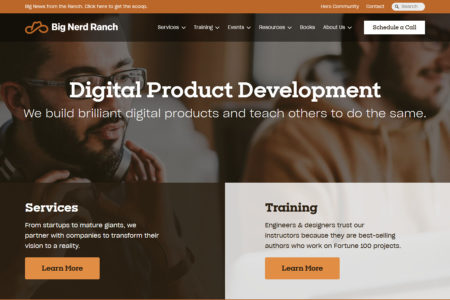 Big Nerd Ranch
WordPress Plugin, Software & IT
See their website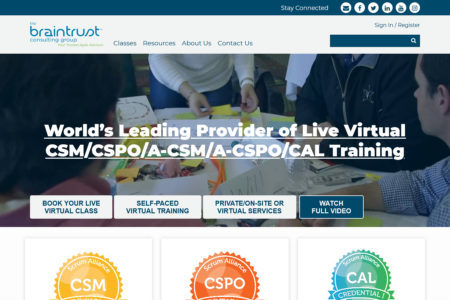 Braintrust Group
WordPress Plugin, Software & IT
See their website
Easy presenter scheduling
The presenter scheduler in Arlo enables you to manage the presenters of your courses. And see all courses that they are facilitating in a calendar format. You can see a presenter's working days and hours and any annual leave or external appointments. You can easily adjust a presenter's schedule, keep records of their historic courses, and view and report on their performance.
When creating a new course in Arlo, you can search for availability of presenters and quickly see if they are available, already scheduled to present on another course, or if it's outside of their usual working hours. Use filters such as location, or skills, to find the right presenter for any particular course.
Once you add a presenter, or presenters, they will automatically be sent a request. When they respond, you can accept, decline or cancel their confirmation. If you accept, the presenter will be automatically listed as the presenter for that course, and publicly listed on the website.
With the ability to easily schedule presenters to your courses based on skills, location, availability and working hours, the possibility of managing more presenters, including contractors, without increasing your administration workload is achievable with Arlo.
Breaking into new markets with TMMI
Arlo's course templates, presenter and venue management, live online course management and website integration technology has enabled TMMi to streamline their course management processes and expand their software training business to new markets.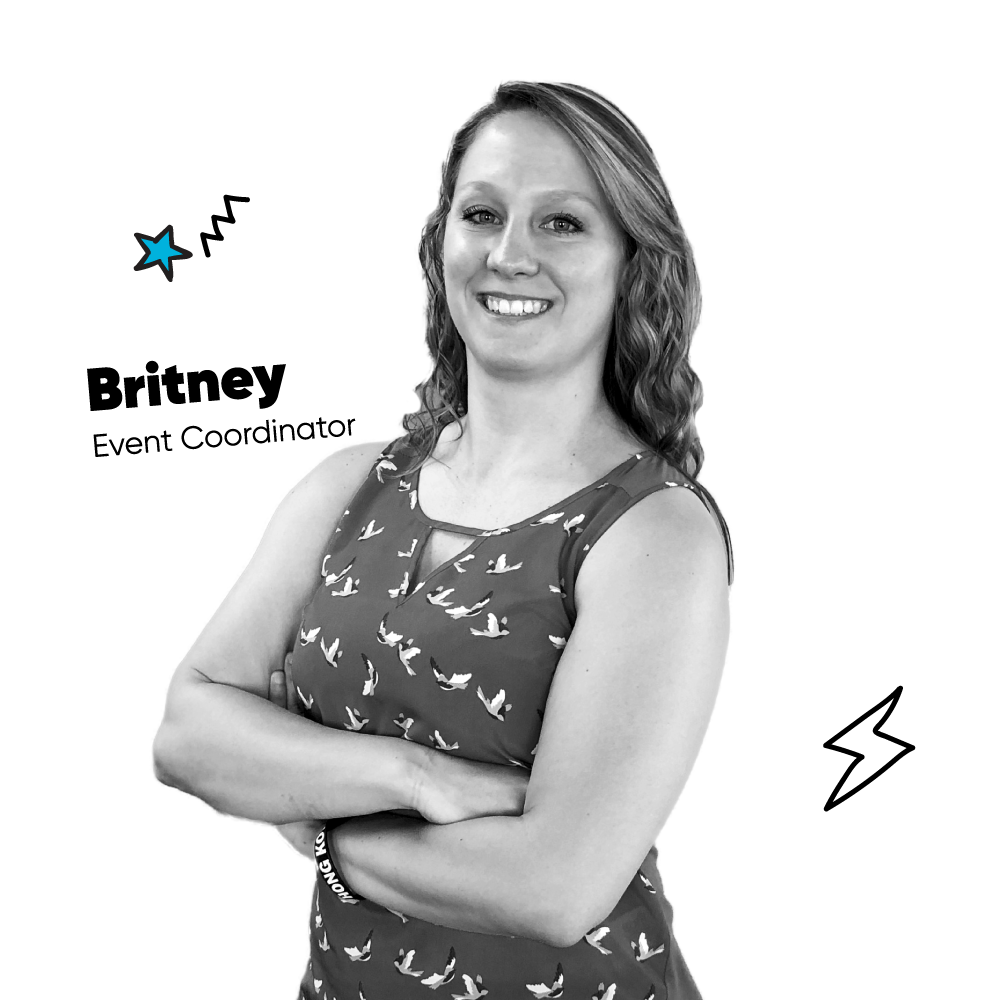 Deliver public and private training
A common key functional requirement for technology training providers when evaluating systems for course management is the ability to deliver both public and private training courses.
It's important to differentiate between the two, as public courses are typically listed and promoted on your website with open registration. They usually require up-front payment, individual registration, and details of all attendees.
Private courses usually have a key contact who is responsible for registering for the course, and for managing billing and payment. For private courses, you can hide them from your website or behind a login page, and issue invoices per course rather than per registration. Event registrants' details can either be imported into the training management system, or registrants can register themselves for the event directly using a private link. Booking confirmations, including calendar appointments, are then sent automatically to both the key contact and all registrants.
With the Arlo training management system, you can create and manage both public and private events. Arlo also gives you the ability to report on both types of events separately.
Manage both classroom and live online training
We've worked with enough software and IT training providers to understand that one of the most important elements of training in this industry is that it's instructor-led. This limits the ability to scale with exclusively self-paced eLearning or on-demand video-based courses. But, with the ever-increasing demand for continued professional development, and with many businesses wanting to maximize on their employees' downtime during lockdown, your business has the unique opportunity to scale with live online.
Many technology training companies pivoted to live online in the wake of COVID-19 in order to keep their business operating, but not all grasped the opportunity to scale. Without the need for venue and catering costs, course expenses are reduced. And without the need for travel and accommodation, your presenters have more capacity for delivering courses. Consider tapping into a network of professional contractors to present your courses, and your ability to scale with live online is multiplied even further.
If you use Zoom for your live online webinars you can take advantage of Arlo's native integration with Zoom. This will give you an even more automated solution for live online course management, and more control over scheduling Zoom rooms, managing online events with multiple sessions and more.
Streamline payments, discounts and invoicing
With private courses typically making up such a large portion of business for technology training providers, a one-size fits all approach to payments was never going to "fit the bill". With a training management system like Arlo you can issue discount codes and offer multiple payment options such as credit and invoice. You can also synchronize contacts between the Arlo TMS and your accounting system, track payments and easily process refunds. An advantage when it comes to running private training for large corporates.
For public courses, individuals can use the customer service portal to manage their own courses and payments – including making partial payments and transferring to a different course date.
Because Arlo integrates with Xero natively, and a suite of other accounting software such as Quickbooks and Freshbooks via Zapier, you can easily reconcile payments and reduce manual data entry between systems.
See for yourself why technology training providers love Arlo!
Try Arlo free for 14 days.