A training solution is the key to success in today's fast-paced market, and there's a select few options for training organizations that can propel your business ahead of the competition. Want to know which ones? Read on to learn more.
It can be challenging to grapple with what training solution to choose, as quite simply – you don't know what you don't know. This article will save you the research headache and make it easy to pick the right software for your needs. By the end you'll have confidence in what a training solution is, what it means for your business, and why you should venture into the world of training software if you haven't already. Let's jump into the list of the Top 5 Best Training Solutions in 2023.
What is a training solution?
The term "training solution" encompasses a wide spectrum of software tools designed to streamline, enhance, and revolutionize the way training organizations operate. From comprehensive training management systems to versatile learning management platforms, these solutions cater to the unique needs of training providers. It's a strategic investment, empowering businesses to efficiently manage their courses, engage learners, and foster growth. At its core, a training solution is a comprehensive ecosystem that unifies the intricate threads of course administration, learner interaction, and business growth.
What are the benefits of a training solution?
Imagine bidding farewell to the days of manually juggling spreadsheets, sending countless emails, and grappling with the complexities of scheduling your instructors and your courses. Wouldn't it be great if you could unify all the processes that involve your course administration, automate every-day tasks and have dates, trainers, and locations align without daily intervention?
With a robust training solution like Arlo, these challenges become relics of the past, allowing you to channel your energy into your business differentiator: delivering impactful, knowledge-rich learning experiences. The significance transcends just administrative convenience though. Where will you display these well organized courses? How will you manage payments, incorporate CRM capabilities, manage marketing messages and connect to your tech stack?
A training solution plays the role of a digital shepherd, guiding every interaction along the learner's journey. The incorporation of Customer Relationship Management (CRM) capabilities consolidates learner interactions – from registration to post-course follow-ups and certifications – in a single, organized space. This integration eradicates the need for manual tracking, enabling you to nurture learner relationships effortlessly. You'll also get the tools to embed or connect your training offerings on your website, and leverage powerful features such as waitlists and other features to help you maximize conversions and fill up your classes.
However, perhaps one of the most transformative aspects of a training solution lies in its ability to liberate your time. The time-consuming tasks of sending reminders, managing registrations, and processing payments are effortlessly automated. This liberation translates into more moments dedicated to crafting exceptional content and cultivating a thriving learning environment.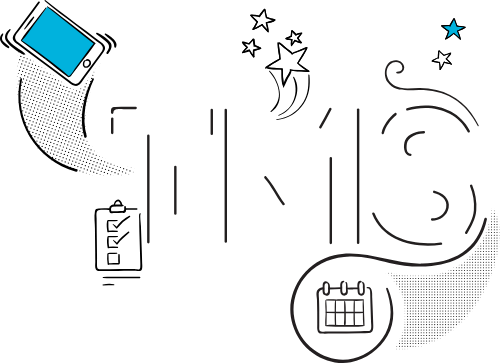 New to Arlo?
It's a Training Management System that helps reduce administration and scale your business.
#1 Training Solution: Arlo, Training Management System
Arlo is a game changer if you're spending valuable time chasing registrations, facing delays in getting courses on your digital platforms and sifting through spreadsheets trying to find the right information when you need it.
Arlo is a revolutionary Training Management System (TMS) that reshapes the landscape of training providers' operations. With a core emphasis on streamlining processes, maximizing efficiency, and fostering learner involvement, Arlo presents an extensive array of features that empower training providers not only to administer their courses effectively but also to elevate the overall training journey.
Simplified Admin: Arlo's automated course scheduling and management redefine the way training providers handle the logistics of their courses. From planning dates to assigning trainers and locations, Arlo's intuitive system takes care of these administrative complexities, allowing you to focus on what truly matters: delivering impactful learning experiences.

Connect Easily: Many businesses are still figuring out the balance between live online, face to face and a blended approach to learner training. With this brings an array of different tools and software used on a daily basis. Arlo recognizes this need and provides a seamless integration with your techstack. From your favorite apps to your website platform, your training life-cycle has never been more connected, creating a unified platform which makes business operations simple.
Course Adaptability: Whether you're conducting in-person sessions, virtual classes, or a combination of both (blended courses), Arlo's flexible framework effortlessly accommodates your chosen mode of delivery. This adaptability ensures that your training programs remain accessible and effective, no matter your current circumstances.

Streamlined Interactions: The power of a robust CRM cannot be understated, and Arlo has the smarts. It integrates CRM capabilities into its core functionality. This means that all learner interactions, from registration to post-course follow-ups, are captured and managed in one place. This integration eliminates the need for manual tracking and simplifies communication, allowing you to nurture learner relationships with ease.

Time-Saving Automation: The tedious tasks of sending reminders, managing registrations, and processing payments can drain valuable time and resources. Arlo's automation features alleviate this burden by handling these tasks with ease. This means you can redirect your energy toward developing top-notch content and fostering learner engagement instead of getting bogged down in administrative minutiae.

Tailored Pricing Plans: Recognizing the diversity of training providers, their size and ability to scale at pace, Arlo offers flexible pricing plans that cater to businesses of various sizes. Whether you're a small startup or an established institution, the pricing structure ensures that you only pay for what you need, making it an investment that aligns perfectly with your growth trajectory that always provides a solid return.

User-Friendly Interface: Arlo's commitment to user-friendliness is evident in its intuitive interface. Even if you're not a tech guru, Arlo's straightforward design empowers you to navigate its features effortlessly. This means that your training team can quickly adapt to the system, maximizing its potential from the get-go.

A Team of Experts: With such a host of experience under one roof in the training management space, it's no surprise they also offer in-house services to customers to take them that extra step. Arlo's professional services team have the know-how and manpower to connect your favorite apps together, assist you with beautiful course design, improve your checkout conversions, design consulting and more. If you're short on time, or want to leverage 15+ years of experience to achieve exponential growth, they're the team for you.

Efficiency, engagement, and innovation are paramount in the training industry if you want your business to grow at pace. Arlo automates and simplifies everyday tasks, enhances the learner experience and provides you with a cohesive platform for all interactions. And that's just the start. We'll give you a competitive edge, tools to grow, and scope to innovate.
Don't just take our word for it – check out some of the amazing reviews left by our customers on G2 recently!
Sounds good, right?
Jump into a one-on-one demo and see the magic yourself!