LMS vs TMS – what's the difference? In this article we explore the key differences between learning management systems and training management systems, who uses them, and how they work together to create a unified training solution.
Learning Management Systems (LMS) and Training Management Systems (TMS) are household names in the education industry. Both an LMS and TMS can be extremely useful for training providers and can help you grow registrations and help you gain a competitive advantage.
But what do these systems actually do, and do you require both? This article explores what each system is, what they do, and what you might need.
Learning management systems (LMS)
A learning management system (LMS) is a software solution which enables you to create and deliver online, or eLearning content, for students. LMS's deliver educational material in multiple forms and through a variety of activities such as quizzes, video content and self-paced material. An LMS focuses on self-paced learning, and doesn't cater to instructor-led or live online training. It won't help you manage the administrative aspects of your training business and typically won't help you promote or sell your courses online.
Typically, an LMS will have functionality such as:
eLearning course creation
eLearning content hosting
Course resource libraries
Collaboration tools
Assesment management
Why would I need an LMS?
If you offer self-paced online learning or blended learning as part of your training courses then you may need an LMS. With an LMS you can create and host self-paced eLearning modules with multiple learning forms. Quizzes, video content, text or self-paced material all suit different types of learners. Self-paced eLearning will also help you cater to learners who are looking for flexible, remote learning options.
An LMS is also a more efficient way to provide your face-to-face course material. It can be accessed by learners online from anywhere, there is no need for printouts, and activities and tests can be completed online, post your classroom or live online session.
Maybe you find it hard to assess your learners and report on their progress. Many LMS's provide easy analysis and tracking of individual learner's journeys and progress. Grades are stored on your LMS and reports can be generated quickly giving you insight into the success of your training operation.
Examples of Learning Management Systems:
Training management system (TMS)
Training management systems (TMS) are used by training providers to manage the commercial aspects of their training operation. A TMS will help you promote, sell and deliver training. This includes managing training dates and sessions, taking registrations and payments online, promoting courses and communicating with registrants. Quality TMS's don't only reduce manual administration, they give training providers a competitive advantage and grow registrations.
Typically, a TMS will have functionality such as:
Course management
Website
Email
Shopping cart
Finance
Marketing
CRM
Classroom scheduling
Live online scheduling
Reporting
Certification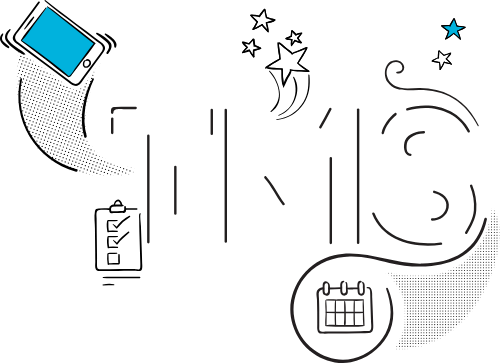 Find out more
Everything you need to know about Training Management Systems in this Ultimate Guide.
Why would I need a TMS?
Keeping up with the numerous administrative tasks involved in managing a training operation can be difficult, leaving little time to promote and improve your training itself. That's where a TMS can help. TMS's make the life of training administrators easier.
Example of a TMS: Arlo
Arlo's training management solution will take your business to another level.
Whether it's managing cancellations or transfers or keeping everyone informed when event details change, Arlo automates all of the tasks you used to do manually. It provides streamlined course scheduling, online registrations, invoicing and receipting, runs marketing activities, and manages client records and relationships.
Do I need both and LMS and TMS? How do they work together?
For many training providers it won't be an LMS vs TMS scenario – they'll need both for running their training operation. If you offer both instructor-led training (classroom or live online), as well as self-paced eLearning or blended learning, then you likely need both.
Having two disparate systems may scare some people, but it's more common than you think. Software now is often specialist – meaning it does one thing very well and doesn't venture outside of its core purpose. For example, finance systems such as Quickbooks or Xero, and marketing tools such as Hubspot and Marketo.
Good software should excel at its core functionality, be easy to use, seamlessly integrate with other systems to elimate manual processes, have reliable customer support and onboarding, and ultimately deliver time and money saving costs for your business.
Arlo has all of the above. And integrates with a wide range of learning management systems to enable you to deliver seamless blended learning courses. Meaning you can create a course with an instructor-led training session, as well as an online self-paced module, or any other multi-session combination, from one central hub. To complete the eLearning module, the learner will simply be redirected to the LMS. Completion information will then be automatically fed back into Arlo and stored against the learner's record in the Arlo CRM.
To find out more about LMS vs TMS, and how they work together, check out the Ultimate Guide to Blended Learning.
LMS vs TMS FAQS
What is the difference between LMS and TMS?
A training management system (TMS) manages all operations associated with your instructor-led commercial training businesses. A learning management system (LMS) allows you to create and host self-paced eLearning content. Both systems work together as a unified solution to deliver blended learning.
What organization use a TMS & LMS?
Both systems are used by CPD training providers, in-house HR teams, community education providers, membership organisations and those with a franchisee or supply chain network to train. TMSs are used by training operations that have grown to the point that managing their face-to-face courses with manual processes is no longer viable, and LMSs are used by training operation who want to deliver rich, online learning.
Who are the primary users of a TMS & LMS?
For TMSs, the primary user is course administrators who manage the logistics of instructor-led training. TMSs are also used by sales, finance, marketing, management and presenters. LMSs are also used by HR, content creation experts, course administrators and team managers.
What is the best training management system – TMS?
Arlo is the #1 system for training providers, globally. Don't just take our word for it – check out independent review sites like Capterra to see what real customers think about our software. While you're there, see how we compare to our competitors (we're not usually one to brag… but we're a little proud of where we sit).

What is the best learning management system – LMS?
Moodle, Coassemble, aNewspring and Learndash are some of the top rated LMS used by training providers. The right LMS for you will depend on your budget, size of your business, systems you need to integrate with, and what functionality you require.
What does a TMS or LMS cost?
Training management systems are usually priced per administrator license, plus a small cost for every registration on a course. This is different from event management systems, such as Eventbrite, which charge the organizer a percentage of the ticket price. Learning management systems generally, charge per learner, and costs differ greatly between systems. Additional costs can include access to a library of pre-built online courses.