A powerful WordPress course plugin like Arlo can make it easy for training providers to sell courses on their existing website without the need for costly custom development. Easy to install, they offer a ton of functionality beyond course registration to help streamline and scale your business.
If you have an existing WordPress website, plugins are a great way to add additional functionality to your existing site. Bypassing the lengthy and expensive development of custom features. If you're here because you're looking for a way to sell your courses online then the Arlo WordPress course plugin might just be the best option for your training business.
Arlo's WordPress course plugin promotes face-to-face, live online, public and private courses on your website, keeping information up to date in real time. The additional event pages, widgets, and checkout blend seamlessly into your existing website theme, brand colors and fonts, to ensure a great experience for your customers.
But what is Arlo? Arlo is a training management system designed specifically for commercial training providers, so all of those features you had in mind for a course plugin already exist in Arlo. Maybe even a few more! Arlo has everything you need from course scheduling, to a CRM to manage client records and nurture customer relationships, to tracking, reporting and certification management.
But first, let's look at the benefits of the Arlo WordPress course plugin.
Top 3 benefits of the Arlo WordPress course plugin
Seamless online checkout. Your customers can easily filter and select the courses they want to attend and register for them online. The Arlo WordPress course plugin allows your customers to add multiple registrations to a single order, record a key contact for the order and bill the order to an individual or organization. Or, they can checkout online and pay instantly by credit card.
You can use your existing WordPress theme. The Arlo WordPress plugin works out-of-the-box with nearly every WordPress theme. The plugin includes pre-built control themes, which will update all Arlo powered pages on your WordPress website with the selected theme.
No need to manually update courses on your website. The Arlo WordPress plugin automatically synchronizes with your Arlo platform. If you add a new event in Arlo, or make a change to an existing course, the data will automatically be pulled from your Arlo platform and updated on your website.
Other benefits of the Arlo WordPress course plugin
Automatically creates course catalog and course pages. Course, course list, catalog, schedule, venue, and presenter pages are automatically created on your website once the plugin is installed and activated. When a new course is added in Arlo, a new page is automatically created on WordPress for the course. And when a new presenter or venue is added, a new page is also created. If you do not wish to display a particular Arlo page on your website, simply unpublish it.
Segregate your courses. The Arlo for WordPress plugin includes page filters which allow you to show or exclude groups of courses from appearing on specific WordPress pages. You can filter courses by categories,, course tags, delivery types and locations. You have the option to "Show all except" or "Hide all except". The filter is set at the page level and allows you to promote different groups of courses on different pages/areas of the website.

Promote your courses. Arlo's WordPress course plugin has a few widgets that you can utilize to further promote your courses on your website. You can add the widget to areas such as the homepage, sidebar or footer of your website to promote your courses. You can also add widgets such as "Arlo upcoming courses" and "course search" to any page of your website!

Mobile optimized. Arlo's course pages, registration and checkout options are all optimized for mobile so your customers get the best experience. Easy checkout for your customers means more sales for your business!

Installing the plugin is easy! The Arlo WordPress plugin can be installed from the WordPress Plugin directory. Just follow the installation guide.

Access a range of shortcodes to display data in your WordPress site. Such as category, venue and presenter. You can also add additional attributes to do nifty things with very little effort.
Existing documentation saves you time and money on development. Our developer documentation explains the inner workings of our WordPress plugin, and how to get the most out of the integration. The plugin's documentation can be found on our Arlo developer site.
A ton of support! Check out the online Arlo help centre for answers to all of your WordPress course plugin questions. If in doubt, get in touch with the Arlo support team.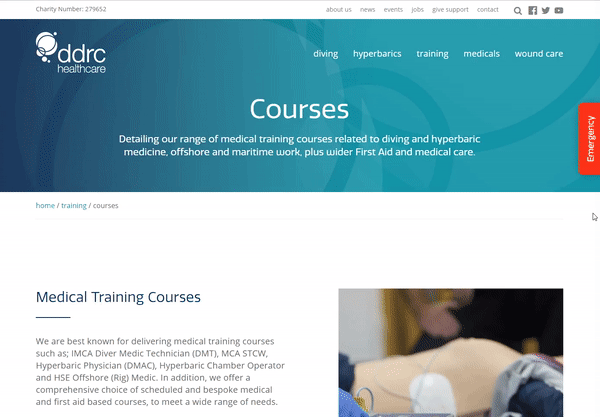 But wait… there's MORE! Arlo has many more features to help streamline and grow your training business. Check out the top five, for starters.
5 Arlo features to streamline and grow your business
Live online training. With Arlo's Zoom integration you can easily deliver live online training. Simply choose your host and date and Arlo takes care of the rest. Arlo will automatically schedule the session, add the join links to emails, and handle any changes you make. Arlo is also built to manage your multi-session training courses and blended learning. If you're not using Zoom that's ok, because Arlo integrates with all leading web conferencing tools – Microsoft Teams, Webex, GoTo and more.
Customer portal. The self service customer portal allows your learners to login and manage their course bookings, make payments, and access information about their upcoming and past training – including course instructions, professional development (CPD/CLE) points, and certificates.
Reporting and business intelligence. In the Arlo reporting dashboard you can see what courses and events are coming up, monitor registrations, view any courses that people have registered interest in, track the value of orders per month, and manage your daily tasks. You can also schedule regular reports to automatically send to key stakeholders.
Emails and marketing. Arlo manages all email communications for you. All communication includes calendar appointments so people can add and update their Outlook or Gmail calendar, and you can customize each email and add attachments. You can also nurture your leads with smart marketing campaigns and promote new courses to drive repeat business.
Endless integrations. Arlo can be integrated with your other business applications too. Save even more time with Arlo's integrations to Xero, SurveyMonkey, HubSpot, Campaign Monitor and more! See how other training providers are making the most of integrations in this article on Top 10 training organization integrations.
So there you have it – Arlo is the best WordPress course plugin for training providers.
With all the functionality you need to manage, sell and promote your training courses online, your course registrations will go through the roof! Plus you'll save a ton of time in manual administration. 
Want to learn more?
Check out the Ultimate Guide to Websites.