Event management system
Repeating events made easy
Running a large program of recurring events, workshops, or seminars? Then Arlo's for you!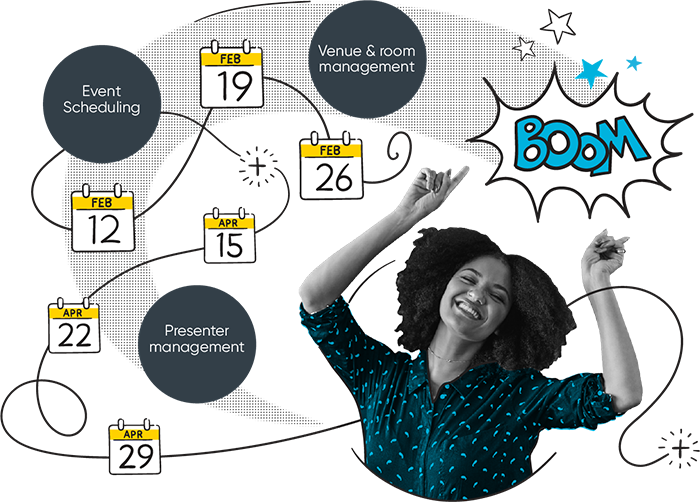 Custom fields, sessions, and optional extras
Conference registrations
Create custom registration forms for events with session registrations and optional extras.
Presenter, venue & room management
Powerful scheduling tool
Manage all your events and resource within a shared scheduler. Bookout company holidays, presenter leave, and external resource bookings.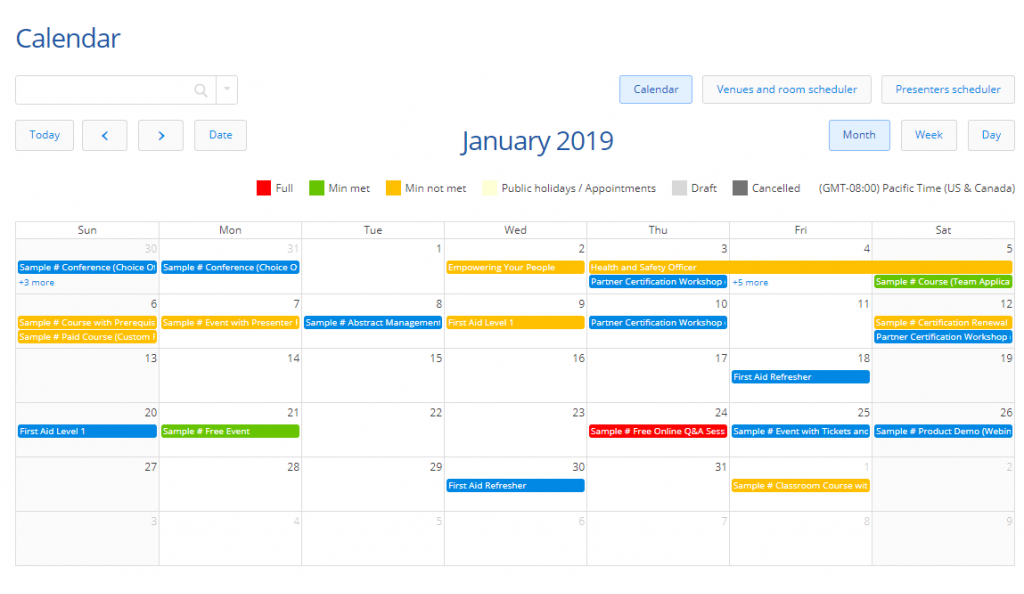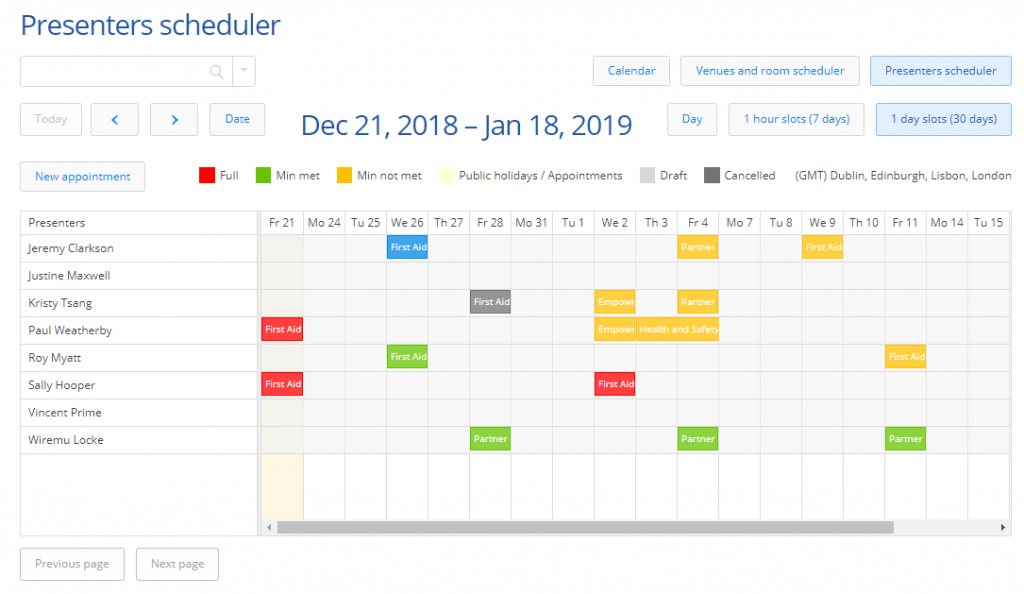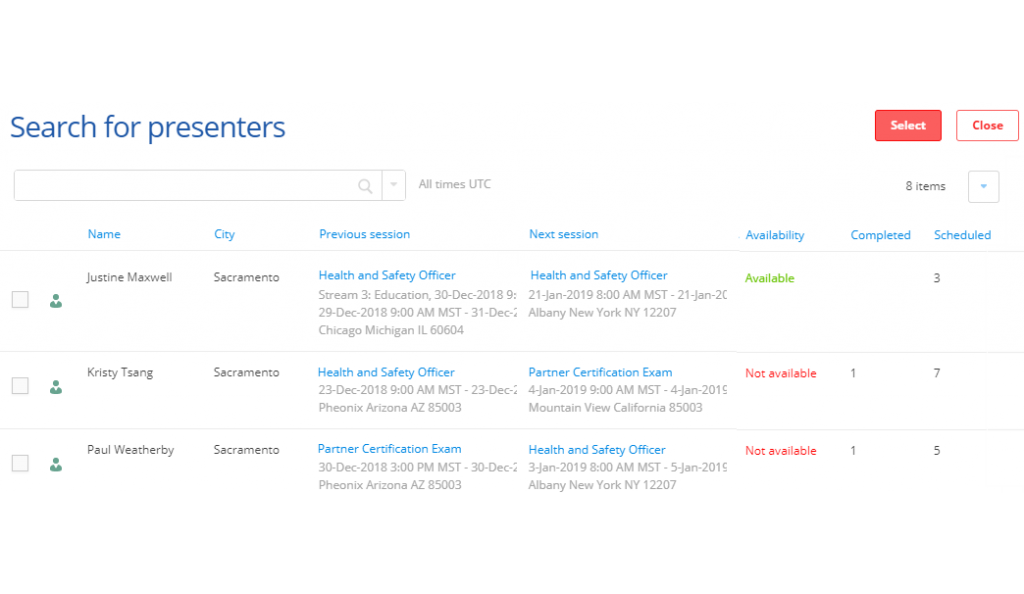 Task Sets
Keep organised with tasks
Arlo helps you manage all of those small but important course management tasks. Save time by applying a Task Set to an event template; a task checklist is automatically created for every future course scheduled on that template. Assign tasks to your colleagues or yourself, and tick them off when you're done.
Everything in one place
Manage your entire event online, from anywhere. See all registrations, event details and presenter details across one page, not multiple systems.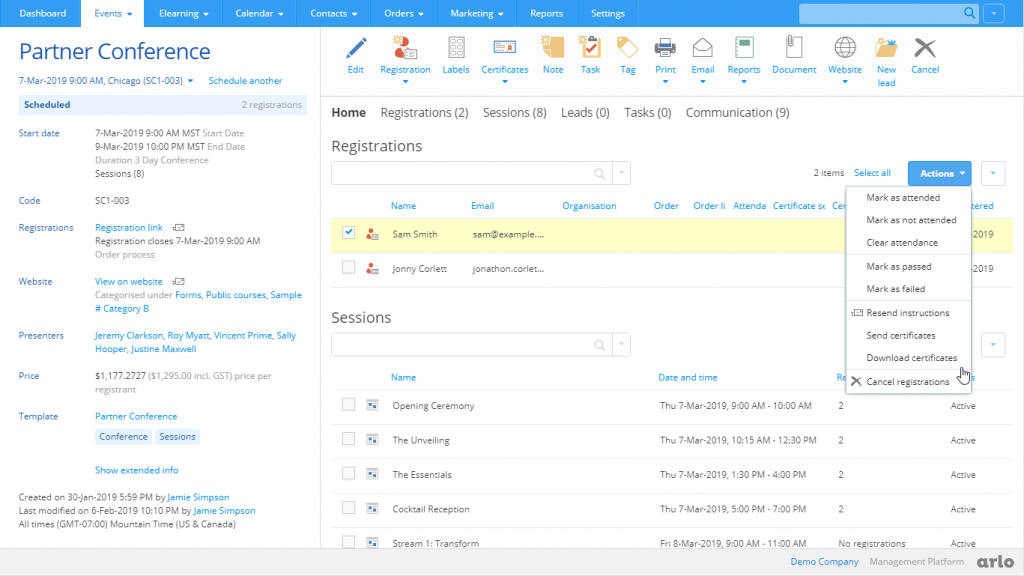 See how Arlo could transform your business
Try our FREE 14 day trial.