We've very much moved on from the pandemic, but now as we head into an economic downturn there are new challenges that the training industry will face. But new challenges present new opportunities. Here's how training providers can deliver valuable and impactful training in a downturn.
Donald H. Taylor's 2023 Global Sentiment Survey results are out and the key themes come as no surprise given this period of economic uncertainty.
Impact: How can you deliver impactful training that meets the needs of companies and learners in a downturn?
Value: How can you show value at a time of economic uncertainty?
Budget: How can you increase training revenue when L&D budgets are cut?
Just as we adapted our training to weather the storm of COVID, we now need to adapt our training to weather the storm of an economic downturn. We've got some ideas on how to do this, but first let's look at what we know so far about the downturn.
Economic downturn: what we know
We've already seen big-time layoffs at Microsoft, Amazon, Salesforce, Meta + more. Historically, these sorts of major lay-offs carve the way for SMBs companies to make the same moves.
Costs are being cut. L&D is often one of the first areas to be affected, which means less budget for staff training.
Another key factor that plays into decisions around staff training is: busy-ness. When a company lays off staff, it doesn't mean a reduction in work. It usually means that less staff are now picking up more work. Making them busier, and leaving less time for things like learning and development.
But interestingly, we're already seeing some anomalies in this downturn, compared to downturns in the past:
Talent and labour shortages are higher than ever. This OECD graph shows a sharp rise in vacancy-to-unemployed rates. For example, in the United States alone in 2022, there were nearly 11 million job vacancies, but only 6.5 million workers are listed as unemployed. Economists see no sign of this easing.
Incredibly strong job market. Despite layoffs, the unemployment rate is bucking the trend of previous recessions – lots of companies are still hiring. What we can take from this is that some companies are seeing this as the perfect opportunity to hire skilled workers to help combat the labour shortages we're seeing, especially in highly skilled areas.
Source: OECD rise in labour shortages
Impact: upskilling and reskilling
How can you deliver impactful training that meets the needs of companies and learners in a downturn? Through upskilling and reskilling.
Source: 2023 Global Sentiment Survey
This graph from Donald H. Taylor's 2023 Global Sentiment Survey results shows the number of Google searches worldwide for search terms on reskilling and upskilling. Evidently, the interest in reskilling and upskilling continues to grow. This comes as no surprise. In an economic downturn, with large numbers of lay-offs, we naturally see an increase in the number of people who want to upskill or re-skill or even change careers completely.
From a corporate perspective, if we think back to that graph on labour shortages – it's harder than ever for companies to find skilled labour, and even unskilled labour.
Upskilling and reskilling. While we realise it's not as simple as it sounds, the key way to have an impact in a downturn is to focus your courses on upskilling and reskilling. Courses for those who want to re-skill in areas, or even from companies who choose to up-skill existing staff to move into highly skilled roles. For some training providers, apprenticeship courses may also be an option.
Focus on on-demand skills. Additionally, focus your courses on in-demand skills. As the downturn progresses we'll see higher demand and hard to fill vacancies for particular skill sets. As these trends emerge you can consider catering your courses to fill these gaps. Within reason of course, relative to the subjects and market that you're already catering for. Focus on deep consulting with businesses to understand these gaps, what skills are required, and how you can fill them.
Maximise high-value courses. You'll likely see a natural increase in registrations for any of your courses that cater to in-demand skills. The key there is to maximise those opportunities for your business. Consider running more of that particular course and complementary courses (think level 1, 2, and 3).
Tailor your marketing. Tailor your marketing messages to appeal to those looking to up-skill and re-skill in a downturn. 
Value: blended learning 
How can you show value at a time of economic uncertainty? With blended learning.
L&D budgets are often the first thing to be cut at large corporations during an economic downturn. Often this means that in-house L&D training teams are laid off, and large, time-heavy training programs are put on ice. But that's where one of the key opportunities for commercial training providers lies – the ability to deliver valuable training courses at a lower cost.
Blended learning programmes are cheaper to run than traditional classroom-based programmes – meaning you can offer a more cost-effective training course. And with blended there's no longer a need to take a whole team out of the office for a lengthy period of time – this flexibility provides another win for corporations when budgets are tight and lay-offs mean remaining staff are more busy.
To find out more about blended learning, including examples of blended learning courses from Arlo's top training providers, check out the Ultimate Guide to Blended Learning.
Budget: efficient and diversified
How can you increase training revenue when L&D budgets are cut? While you have little control over L&D budgets, you can influence their buying decisions with good stakeholder management, and catering your courses to in-demand skills. To quote Donald H Taylor "showing value to the business, so that they are willing to contribute the budget that enables us to provide the learning opportunities."
Value is something we've covered already, but what we haven't covered is how to protect your budget in your own training business to weather the effects of a downturn. We've got two ways to do this: create efficiencies and diversify your revenue.
Create efficiencies in your training business with technology
A more efficient company makes more money. Business is as fast-paced as ever, and every cent you can shave off in operating costs can be passed on to the customer or improve your bottom line. The most effective way to do this is to invest in the right technology stack for your training business.
One central hub. The first step to creating efficiencies in your training business is to have one system as the central "hub" of your business, such as a training management system like Arlo. Training businesses are complex – from managing course registrations, to invoicing, to website updates and marketing campaigns. No doubt you already have some kind of tech stack to manage all of this and each piece of technology has a key role to play in driving your business forward. But there's always ways to be more efficient, and make sure the tech you have is really working to deliver value for you. 
Integrations. The second step to creating efficiencies in your training business is to integrate your tech stack. Without integrations between your favorite software platforms, you'll be stuck manually updating all of that information in each system. How many hours in administration would that take per registration?! At what cost?!
Arlo has a bunch of native integrations, but we also recommend integration tools, primarily Zapier. Zapier connects more than 2000+ pieces of software to automate processes between them. With Zapier, you can integrate Arlo with accounting software such as Xero and Quickbooks, marketing tools such as Hubspot, Marketo and Mailchimp, WordPress, Zoom and more.
Let's look at an example scenario: integrating Arlo to Hubspot. An integration enables you to automatically add course registrants collected in your Arlo CRM to email lists in Hubspot and send personalized communications based on attributes like location or previously attended courses. Ultimately driving your customers to register for more courses in the future.
For more on what technology you need in your training business, check out this blog post: Technology for training businesses in 2023
Diversify your revenue generation
While your core revenue generation is likely tied to the number of registrations you get on your courses, there are some practical and simple ways to diversify this.
The Arlo Professional Services team can work with you to identify gaps and opportunities, and implement key initiatives for you. These include:
Course Bundles. A course bundle is a collection of courses, or courses plus extras, that are bundled together and sold as a package deal. Training companies might choose to break a course into multiple parts, and then pitch it as a package deal. Course bundles are usually offered at a discounted price  (think 10% or 20% off the total value), making it appealing for learners to purchase multiple courses upfront. For training companies it means an increased number of course sales. Reduced marketing costs. Higher value customers. And increased customer retention. 
Read how Arlo's Professional Services Team helped The International TEFL Academy increase revenue by +340% with bundles.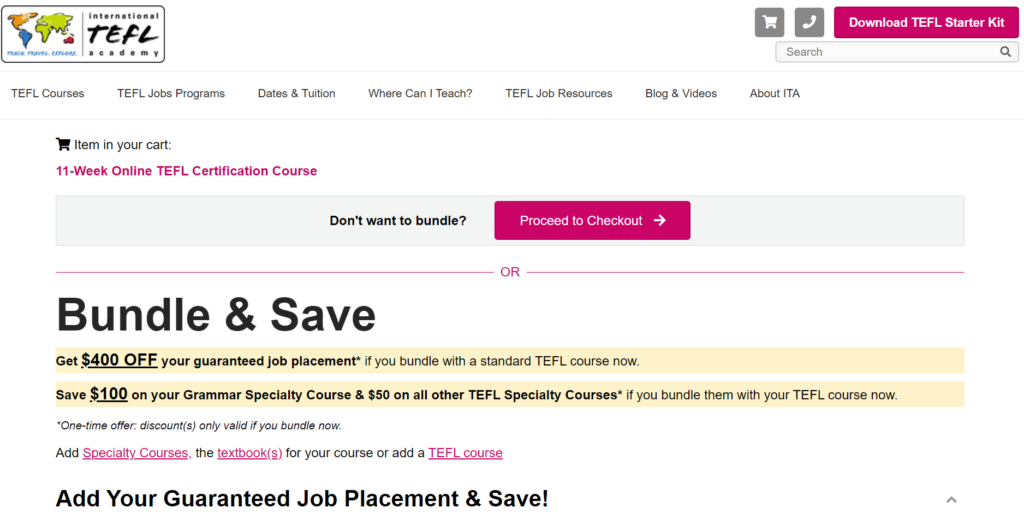 Abandoned cart automation. Automated email campaigns can help increase your revenue without adding to your existing workload. Arlo has a ton of inbuilt course marketing functionality, and also integrates with several marketing automation tools such as Hubspot, Marketo, Mailchimp and more to further extend your marketing capabilities. Abandoned cart emails automatically send an email reminding people to come back and complete their course booking.
Pass on fees. A simple hack that needs very little explanation – pass the bulk of the payment gateway processing fees onto the registrants and increase your revenue by saving on costs that you've previously absorbed. There are several ways you can cut this! Build them into your course prices, or choose to add them on at checkout for full transparency. By adding a credit card processing fee at checkout, it's up to the customer as to whether they'd like to pay the fee or choose a payment option that doesn't incur one, such as a bank transfer. Even passing on 50% of the fee could save your business thousands of dollars per year!
For more ways to diversify revenue in your training business, check out this blog post: 6 ways to increase training revenue
In summary, we may be in an economic downturn, but there are some key opportunities for training providers to deliver valuable and impactful training:
Deliver impactful training through upskilling, reskilling and apprenticeships
Cater to in-demand skills and market your courses accordingly
Deliver more cost-effective and flexible courses through blended learning
Drive efficiencies in your training business through technology such as a training management system and integrations
Diversify your revenue generation with key initiatives such as bundles, marketing automation and payment fees