How does Arlo handle email communication? Does Arlo provide support for websites and integrations? Where does Arlo host data? Find the answers to these questions and more in this comprehensive list of common queries from training providers.
If you've just started exploring the Arlo training management system, you've probably got a few questions. Taking a look at some of Arlo's core features is a great place to start – course management, course registration, finance and invoicing, website, webinars, and reporting.
Our Arlo sales consultants are always happy to show you around in a one-on-one demo, and you can book a time with them here.
Or, our Ultimate Guide to training management systems will give you a good overview of what a TMS is, how it can help you manage your training business, who uses one and more.
But all of that aside, there are always a handful of common questions that come our way from training providers, like you, that are exploring our software. We've pulled them all together into a comprehensive list to make it easy for you to find what you need to know.
Check out some of them below, and see if they can help resolve some of the things you've been wondering too…
Common questions about Arlo
How does Arlo provide support for website and integration set-up?
Arlo has an in-house team of specialist web developers that will help you connect your website to the Arlo training management platform. We can act in a project management role and take care of the whole project for you. Or we can work as a consultant and work alongside your in-house team. We will work with you every step of the way to ensure it's working how you want it to be.
Find out more: Arlo's Professional Services.
Can the Arlo dashboard be customized for each user?
Some of the displays are fixed, but you can customize much of your dashboard. For example, the Arlo support team can assist you with turning off "orders" if you're not taking payments for your courses. Arlo also has a really powerful reporting engine that you can dive into and use to create and schedule reports for your training business.
Are course instructors counted as administrators within Arlo?
Short answer; no. Instructors have a different level of access to Arlo and these licences are completely free of charge. Instructors access Arlo via the mobile app, and it's a much more stripped-back level of access – there is no sensitive information. Instructors can see their own courses – where they are and when, how many people are enrolled and mark attendance and pass/failure, add scores and comments.
Arlo only charges for licences that are associated with administrators, who are using the Arlo platform for training management.
Find out more: Arlo's Pricing
Does Arlo integrate with Quickbooks?
Arlo integrates with Quickbooks via a Zapier integration. You can easily set-up this integration yourself, and all of the information on this is online in our Help Centre. However, if you're not comfortable setting up a Zapier integration yourself, our professional services team is available to manage the process for you.
An Arlo and Quickbooks Zapier integration ensures that all payment information is automatic and up-to-date in both systems. For example, any new orders that come in through your website will be registered in the Arlo platform, and all information is automatically sent to Quickbooks.
Arlo integrates with a variety of finance and accounting tools, including natively with Xero, and Freshbooks and Sage via Zapier. Plus, with more than 2000+ other apps via Zapier.
Does Arlo integrate with Wix?
Arlo can integrate with Wix, as well as other websites that allow Arlo to inject a third party code. Most Arlo customers already have a WordPress website, which is our recommendation when it comes to websites for training providers. Arlo has a complete Arlo for WordPress plugin that can be installed to enable comprehensive functionality that is designed for best-in-class training websites. If you need any assistance integrating Arlo into your website, our Professional Services team is available to do this for you.
Websites built for training
Create awesome looking websites that help you sell more courses.

Get the Ultimate Guide to Websites for Training Providers.
How does Arlo manage credit card payments and fees?
Arlo integrates with payment gateways such as Stripe, Paypal, authorise.net, Windcave. Stripe is embedded into the Arlo checkout, and when a customer enters their payment details, the money goes directly into your Stripe account and then into your bank account. Arlo doesn't touch the money at all. Any fees such as Stripe fees, or bank fees, would be charged directly to you by your provider and not through Arlo.
Find out more: Finance and invoicing
How does Arlo integrate with bespoke systems?
Integrating with a bespoke system, for example SAP, requires a custom-built integration. Arlo has an open API which allows our customers to employ their in-house development teams to build custom integrations with Arlo however necessary to suit your business needs.
Does Arlo generate invoices for those who want in-house training?
In short, yes. For those offering open, public courses, Arlo allows online self-service bookings where registrants can make an instant payment for their course, or select the option to pay by invoice (if you have that enabled). But for training providers offering private, bespoke or in-house training, Arlo allows you to create a private course inside the Arlo platform, then generate an order and an invoice that goes through to the customer. The customer can then make a payment against that invoice for the entire course and all registrants on it.
Are there any course creation tools inside the Arlo platform?
Arlo was designed as a training management system to handle all tasks associated with instructor-led training administration – scheduling, registration and more. When it comes to course creation, most training providers integrate Arlo with a learning management system (LMS) such as Moodle to create the self-paced eLearning content that makes up part of their blended learning course.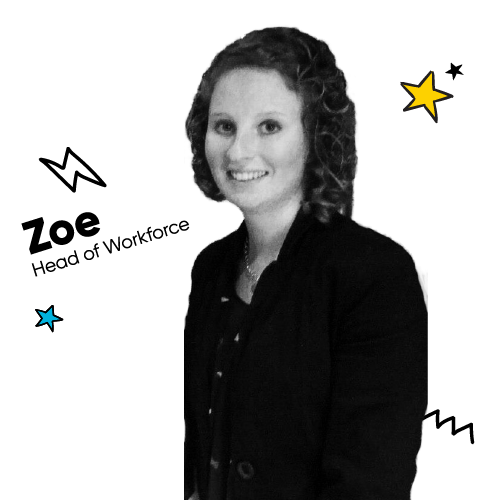 Arlo + Moodle for BWL
See how BWL uses Arlo + Moodle to drive efficiencies in their training business, and deliver effective blended learning.
Can you host on-demand videos in Arlo?
Arlo doesn't enable video hosting with the platform itself, but videos (such as relevant resources, or replays of recorded training courses) can be hosted on a platform such as YouTube and sent to registrants via email. For a more comprehensive online hosting environment or a self-paced eLearning platform, then Arlo can be integrated with a learning management system.
Is Arlo able to send me an alert notification if a customer places an order?
When any customer makes a booking, Arlo will send you an automatic notification to the email address of your choosing. If you need more advanced notifications, there are lots of workflow options available via Zapier.
Find out more: Arlo's Zapier integration
How do you help training providers get set-up with Arlo?
Every new customer gets an onboarding package with training to ensure the Arlo platform is up and running effectively and efficiently. Each customer also gets a dedicated customer success manager (CSM) as their main point of contact for anything related to Arlo, access to our customer support team, and access to thousands of articles in our Help Centre. During implementation you'll also have a Monday.com board to follow the progress of your project and access to a large library of resources. For advanced implementation, Arlo has a dedicated Professional Services team with a range of services and packages available.
Does Arlo have partial payment or instalment options at checkout?
Arlo allows payment in full at checkout, or the ability to take a deposit. There's also a lot of flexibility with purchase orders and invoicing within the Arlo platform itself. For deposits, the amount is specified by the customer as a percentage of the full course price. For more advanced payment instalments, some Arlo customers choose to integrate with a third-party system, such as AfterPay.
Find out more: Finance and invoicing
Does Arlo support the creation of multiple sessions within one course?
Arlo's multi-session feature makes it easy to manage multiple training sessions in a single course. These multi-session courses could include multiple face-to-face elements, or a mixture of these plus live online webinars and self-paced eLearning. If you run the same multi-session course regularly, click 'schedule another' to copy it to a new date in just a couple clicks.
Does Arlo support the creation of customer emails, such as course confirmation and assessments?
Yes. Arlo sends templated emails to your course registrants automatically. Each automatic email communication contains all the necessary information the recipient needs – for example, a course confirmation email is sent to registrants to confirm their booking and includes details such as course name, venue, date, time and calendar appointment. If you change details of a course, such as the date or location, Arlo will give you the option to send email updates to all involved. Some emails can also be customized to include additional information, if needed. Email colors, header, footer, and logo can also be customized to match your brand.
For assessments and certification, Arlo will automatically remind clients via email when their certification or licence is about to expire and then create and track the renewal. You can also set-up and run targeted campaigns to promote a specific course or another service to help sell more training courses. You can build prospect lists based on contact information and previous event attendance, and then create and send your email.
Where does Arlo host data?
We use a cloud-hosting provider called Amazon Web Services (AWS). We have data centres all over the world to support our customers in different locations, to meet localized standards. For example, our UK customers' data is stored in an AWS data centre in Dublin, Ireland and complies with all GDPR requirements.
Still have questions about Arlo?
Our short 15-min product demo will give you a great overview of Arlo's core features and functionality.
Watch the video to find out how your business can leverage the power of Arlo's purpose-built training management software to streamline administration, grow registrations, and transform your business.
You'll learn how to:
Manage registrations, instructors, and logistics all in one place
Streamline admin using course templates, automated emails and certificates
Use Arlo's website tools to easily sell courses, take payments and grow your business
Ready to learn more?
Great, now you know a bit about Arlo. Let's dive a little deeper.
Book a call with the Arlo Professional Services team today.