Because you didn't sign up for all this paperwork.
Training management software for course providers who have outgrown messy spreadsheets and manual data entry.
Why Arlo?
Growth shouldn't be painful
Your training business is growing. And growth creates new challenges.
Information stored all over the place. Manual processes for every single signup to your courses. Tedious, constant website updates.
And at the end of the month, the money looks good. But you don't really know why.
Is this what success is supposed to look like? Growing pains are one thing, but do they have to be so . . . painful?
That's where Arlo comes in.

We take the pain out of growth
Arlo training management software is specifically designed for commercial training providers.
You don't need disconnected systems or manual processes anymore. Everything happens right in Arlo.
From the CRM, to the website, to course management and more – all the way to invoicing. Everything happens in one place, and updates automatically.
And on top of this, Arlo connects to the existing systems you use. Your website, your accounting software, your learning platform.
Easy online registration and better management of courses has increased our revenue by 41%.
Arlo has significantly reduced our dependence on contracted administrative support, saving us $18k per year.
Arlo has freed us up so we can finesse other parts of our business.
It's automated. It's easier. It's better.
Your whole business in one place
Sign up today and find out how Arlo can turn your manual processes into a humming, thriving business.
Just some of the training companies that love Arlo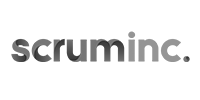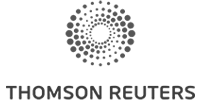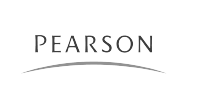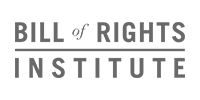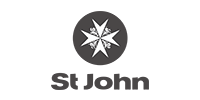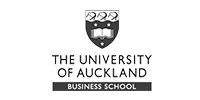 57k
Courses currently scheduled
70+
Countries using Arlo
$1.1b+
Transactions processed
15+
Years of refinement
How it works
Automate every part of your course that repeats. Set it once and let it run!
1. Schedule courses
Start from scratch, or use a template to run a course you frequently re-run.
Scheduled courses go straight to your website – no need to update it manually.
When a course is scheduled…
Course added to your website
Online sessions scheduled in Zoom
Appointments sent to room & presenter
Follow-up tasks created
2: Learners sign up
Learners register and pay from your website. No more manually sending invoices to email addresses on a spreadsheet of registrations. No more keeping track of who's signed up for what, and when.
When a learner signs up…
Instructions sent to learner
Payment sent to accounting system
Learner added to Zoom
Remaining places updated
3: Deliver courses
Run your courses online, in-person or blended. When the course is done, Arlo automates all those follow-up tasks too.
When a course is completed…
Attendance recorded
Feedback survey sent
Certificates created & sent
Promo of next course sent
Features you need to grow without pain
The core of your training business, all in one place.

Course management
Automate the tedious back end of course management. Scheduling course dates, updating trainers, sending emails and dealing with refunds. It all happens with a few buttons in Arlo.
Training CRM
A record of every customer, every lead and every interaction. All in one place, all updated every time they sign up for a course.
Online, in person, or blended
Arlo supports in-person, online, self-paced and trainer-led training. Or blend these together to create a custom course – with all the details at your fingertips.
Website
Put your courses on a website you build in Arlo, or connect to your own website. When people register, they can pay immediately – and the relevant details (like number of available spots) get updated automatically.
Integrations
Connect to tools you already use – like your accounting software. No more double-handling of data. Everything flows to where it needs to go.
Easy to use, all in one place
Scheduling, calendars, reporting: it's all at your fingertips. No data entry, no sending staff members emails to remind them to update their information.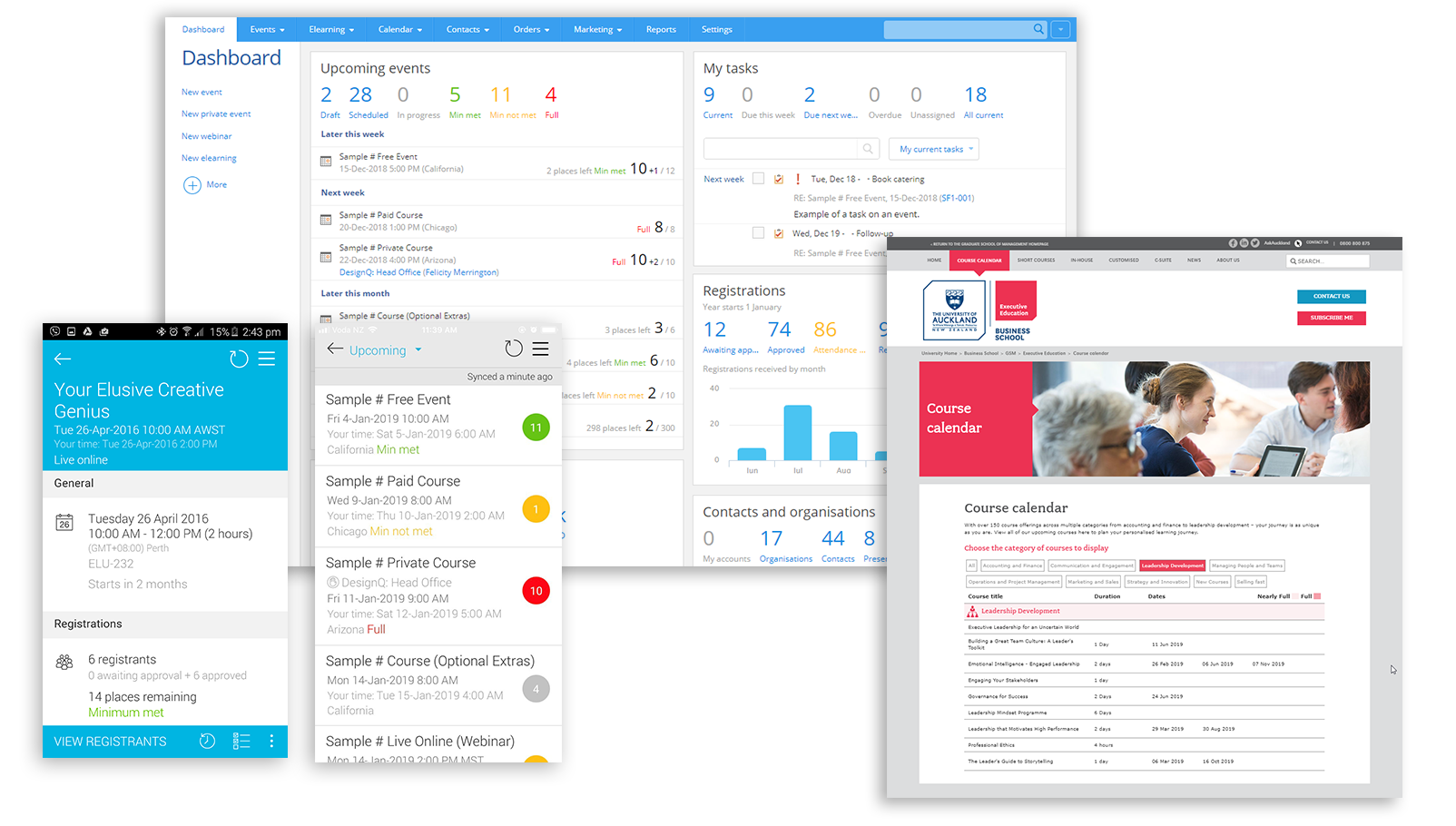 Get started now with a 14-day trial.
No credit card required. Unlimited users.
Training management software explained
Training management software (TMS) is software specifically designed for people who are in the business of selling courses. More powerful and efficient than a maze of spreadsheets, more specialized to the things you need than generic event software.
What is training management software?
Training management software is used by training providers to manage their entire business. TMSs handle online bookings and payments, manage courses, venues and presenters, provide reporting, track finances and invoicing, manage client records and more!
TMS connects disparate systems together and automates the back office administration. This means fewer spreadsheets, less time on admin and a better customer experience.
Why is training management software important?
Without a training management software system, training providers usually end up relying on manual administration. This turns into a maze of systems that are not fit for purpose and – crucially – don't talk to one another.

This wastes time and creates problems. For example, you might have someone sign up for a course on your website – but when they go to attend the course, there's no record of them having signed up, because somebody forgot to send the email manually updating the registration.

This type of thing creates a poor customer experience, and damages your business. And even the best case scenario involves a significant amount of back and forth, data entry and general administration that training providers just do not have time for – especially as they grow.

Training management software brings the key components of your business into one solution – and connects to the other components (like the accounting and email marketing). Information seamlessly flows from one area to the other, so there's no need to update spreadsheets or send emails to keep course registrations up to date.
Who uses training management software?
Training management software is commonly used by commercial training providers, in-house training teams, community education providers and membership organizations.

The key element training management software users share is growth. Training management software is commonly used by training providers who were able to get by with spreadsheets and manual processes in the past, but outgrew these systems as the business grew.

This is particularly true for commercially-focused, growing training businesses. Businesses that sell courses cannot afford to have their admin tasks scale at the same rate as the business. We help these businesses continue to scale by automating this administration work away!

That's why we are the number one ecommerce focused training management solution on the market. Sign up for a trial today – 14 days, unlimited team members, no credit card required.