Do a quick Google search of Tammy Banks and you won't find the same result twice. Co-founder and director of Taye Training. Homeless teenager. TedX speaker. Author of Amazon bestselling book "Transform your Training". Former CEO of Re:shape. Chair of Together For Children. Creator of the "Training for Influence" methodology. Lay Member on the Parliamentary Committee for Standards. Consultant. Co-founder of the National Facilitator Awards.
The list is impressive. As is Tammy Banks.
But if you ask Tammy how she'd describe herself, the first thing she'll tell you are her values. Equity, safety, integrity, honesty and belonging. And what you'll find is that those values are the underlying theme in everything she does. And ultimately what led her to the world of training.
"My personal history, academic achievements and work experience have driven me to inspire individual positive action and champion for systemic change. I believe in the power of quality training to transform lives." Says Tammy.
The trigger
That "personal history" that Tammy refers to is her complex childhood, leaving school at 15, and finding herself homeless for the remainder of her teenage years. Things weren't looking good for Tammy… until one person took a chance on her.
That person was Jane, a tutor at Peterborough Regional College. Jane agreed to let a 16-year-old homeless Tammy sit in on her health and social care class.
With Jane's help, Tammy went on to study psychology at University. Following that she started her career working in social care, as a support worker in secure environments and registered children's homes, then as a supervisor in local authority homeless services. Then, a similar role designing and developing homeless solutions for a charity supporting young people and entrenched rough sleepers, as well as working for the NSPCC as her role became more strategic. Which led her to a six-year stint as the CEO for a charity working to prevent sexual abuse, delivering a community response to rehabilitation for high risk people convicted of offenses, in partnership with statutory criminal justice services.
A jam-packed career. As if she wasn't busy enough, Tammy still found time to serve as a Lay Member on the Parliamentary Committee for Standards, assessing and adjudicating complaints about Members of Parliament. And, to serve as Chair of Together For Children whose vision is to improve the lives of children and their families, keep children safe from harm and ensure they have the opportunity to fulfill their potential.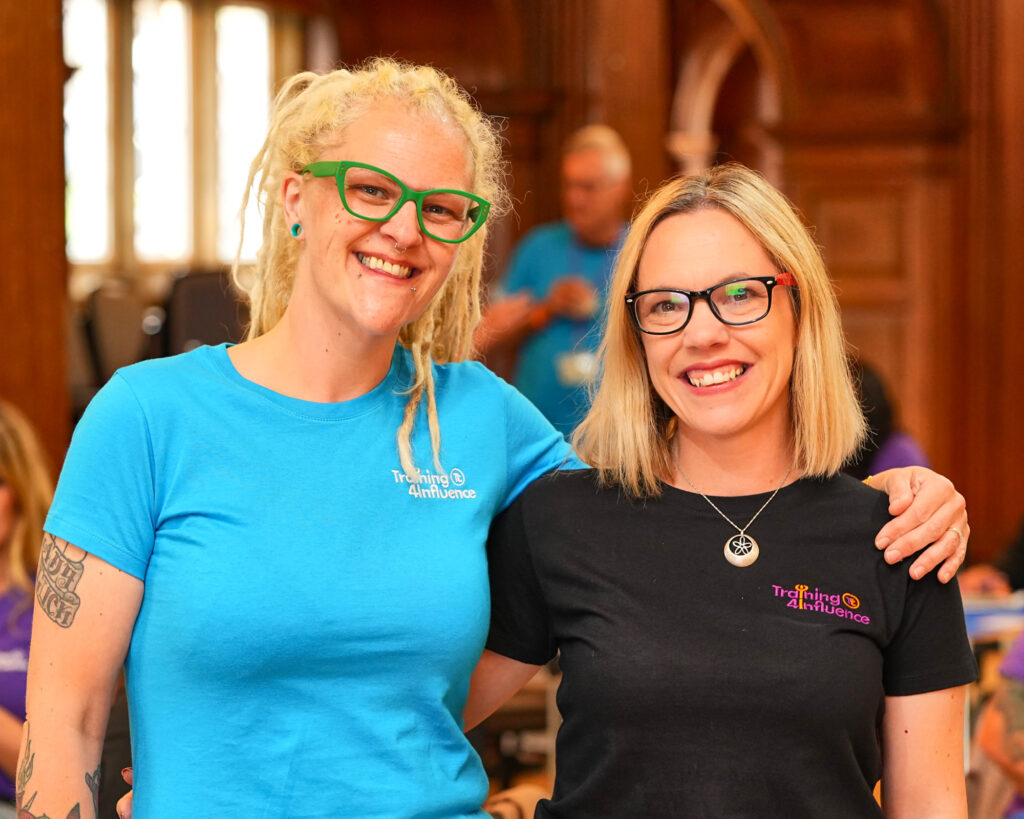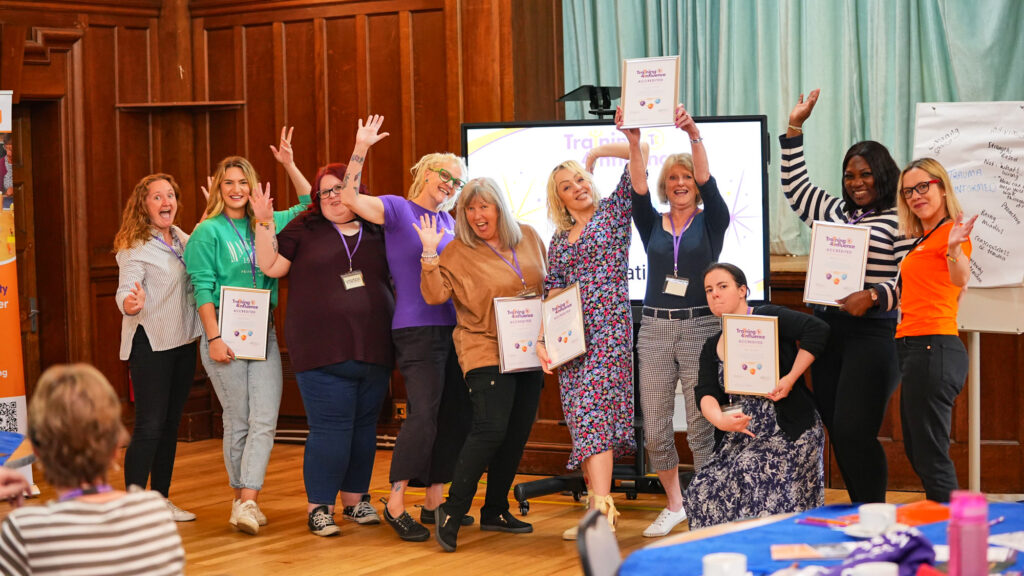 Then in 2016, alongside their full-time roles, Tammy and her close friend Faye Fox worked together to deliver training to frontline workers who were struggling, overwhelmed, burning out and not delivering the services that vulnerable people deserved, and needed to access. They could see that front line services were in crisis and recognized the difference a frontline professional could make if they have the knowledge, skills, resilience and values.
Tammy's number 1 goal was to give other vulnerable people the same opportunities that were given to her. To make that difference to others in the same way that Jane had done for her.
"Jane had belief in me, she gave me hope, she held space for me to sit, to develop and to grow; she showed me compassion. I am on a mission to enable others to transform lives by delivering values-led training." says Tammy.
Training for Influence
Demand for the training increased and Tammy made the decision to step into the business full-time. That business is called Taye Training – a values-led, socially focused company that delivers training to key working services. Today, Taye offers coaching to a wide range of front-line professionals such as police officers, social workers, and people who work with those experiencing homelessness and others with complex needs. Tammy and her team of 60+ facilitators deliver over 90 subjects such as safeguarding, leadership, domestic abuse, equity, diversity, and inclusion.
One of the key differences at Taye is that the services are delivered by people with lived personal or professional connected experience. That message has been summarized into a "Training 4 Influence" methodology, created by none other than Tammy.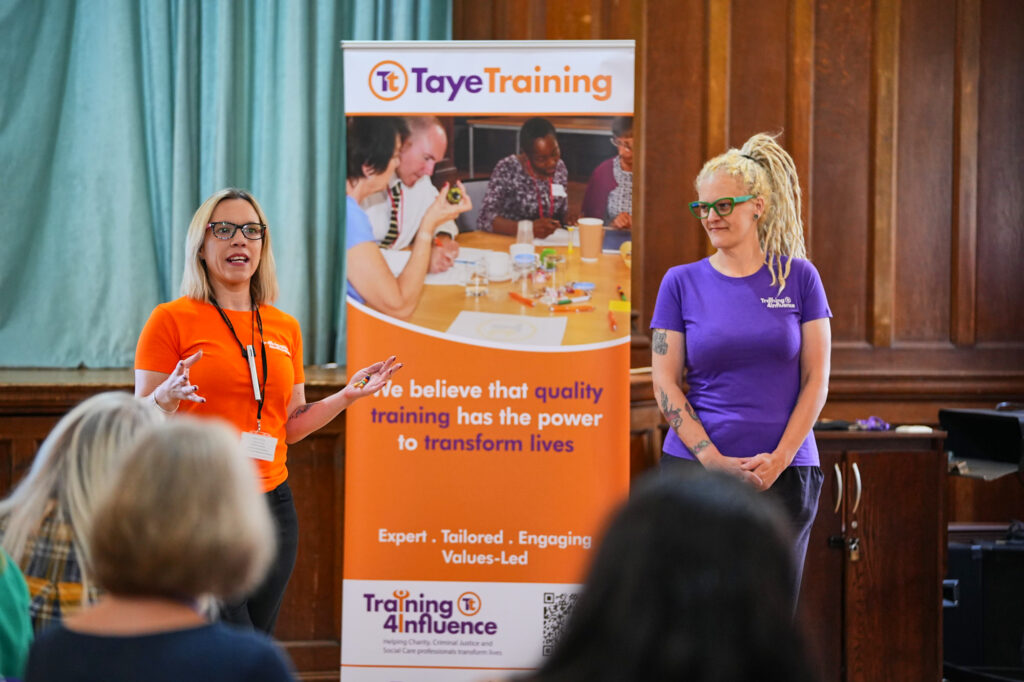 Lived personal or professional experience not only helps the delegates to understand the course they are attending but realize the facilitator has a full understanding of the pressures, the problems or the issues that can be present in any subject. The facilitator brings more than experience to the session they are delivering, they will bring a true understanding and be able to deliver the learning objectives in a way that will truly influence the delegates' work.
The four-step methodology – Expert, Tailored, Engaging and Values – was developed specifically to have a positive influence on the public sector services, but can help anyone in any sector who is delivering exceptional training. A creative solution which transforms training sessions so that in addition to exceeding the learning objectives it also influences organizational outcomes and contributes towards changing lives.
Tammy's book "Transform your Training" outlines the methodology step-by-step and teaches facilitators how to develop and deliver high-quality, expert training. She published the book not with a goal of becoming an Amazon bestseller (which she's done, by the way), but to "share the message far and wide".
Inspiring change
Remind Tammy of her own influence and she's as humble as ever; "I never set out to be an entrepreneur and it has been a rollercoaster of a journey. But I am passionate about making a difference and I believe in the power of quality training to transform lives. I always say that if one person can change a person's life, can you imagine what impact can be achieved by many."
Imagine what impact can be achieved by many…
That's the "why" behind Tammy's latest venture: The National Facilitator Awards. The UK's only awards dedicated to celebrating the excellence of facilitators and trainers, they recognize facilitators who are making a real impact on the industry and the lives of those they work with. Arlo is proud to support the Awards as sponsor of the Innovative Facilitator category.
"We created the NFA's to recognise and reward exceptional facilitators for delivering quality training. We know there is a lot of 'tick box' training out there that is a waste of time and money. By shining a spotlight on quality training we can change the narrative, and drive delegates to training that they can thoughtfully purchase, that will transform individuals, teams, organizations and even lives."
Nominate yourselves, each other, someone you manage, or someone whose training you have attended for this year's awards here. Entries close 31st July.
Connect with Tammy on LinkedIn, visit training4influence.co.uk or tayetraining.org.uk. Buy the book! And find out more about the National Facilitator Awards.
Arlo Change Makers is a series that highlights the passionate people behind training organizations that are changing people's lives.
We are proud to be the platform behind Tammy and Taye Training, helping them streamline, scale their business and deliver more impactful training.
Want to learn more?
Find out how Arlo can transform your training business.