How you can use online reviews to boost registrations
Online reviews are becoming an increasingly critical element of any marketing strategy. It's said that up to 93% of B2B buyers will take online reviews into consideration while making major purchase decisions (BrittenFord). According to a survey by BrightLocal, 88% of consumers trust online reviews as much as a personal recommendation. The buying process has changed, with the advancements in technology. Evaluating other reviews of products and services is now ingrained in how prospects make purchasing decisions. Let's have a look at how the buying process has changed and what you can do to take advantage of it.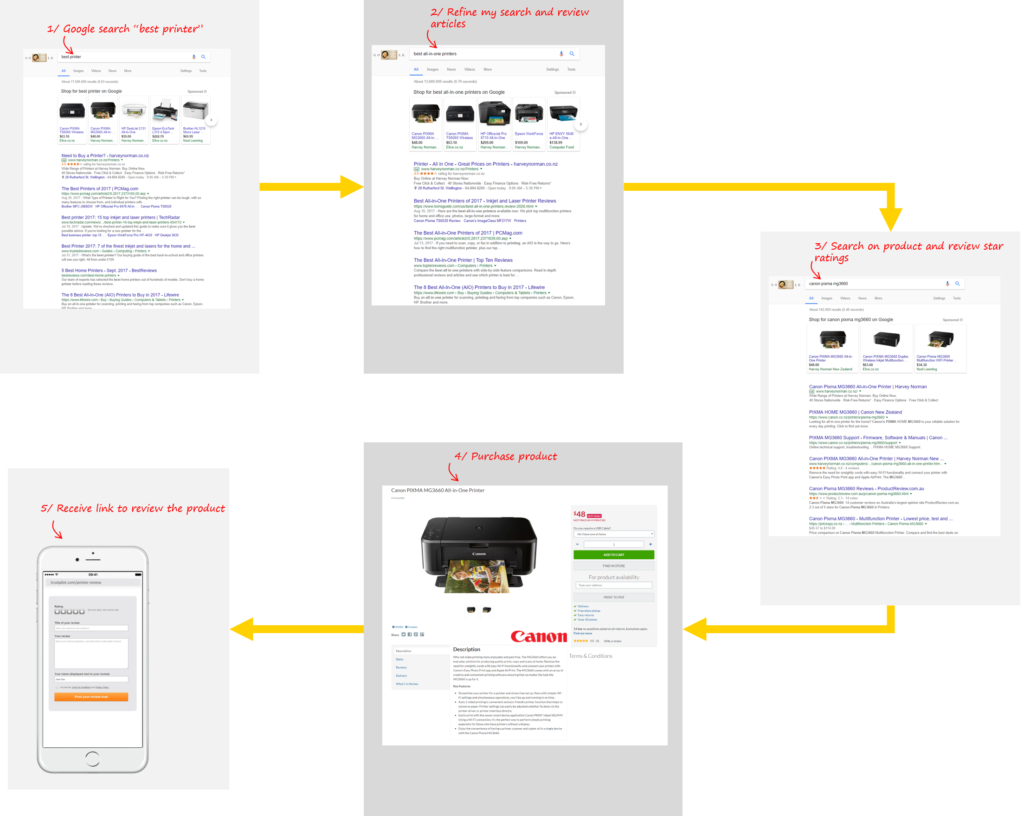 How do buyers use online reviews?
Reviews from fellow customers have always been an important element in purchasing decisions. In the past these reviews were largely spread via word of mouth. However reviews now are more accessible than ever. Platforms such as TrustPilot have over a million new reviews each month! Because reviews are now so easy to do and widely spread they are now entrenched in the consumer's buying process. The buying process can be defined simply by the flow diagram below.
Obviously this is a simplified buying process that doesn't consider going to the physical store, or using social media, or talking with others who have purchased the product previously. But the concept encapsulates the power that online reviews have on the buyer's decision to purchase. Even though a printer is a physical product, the same can be done for a course or event.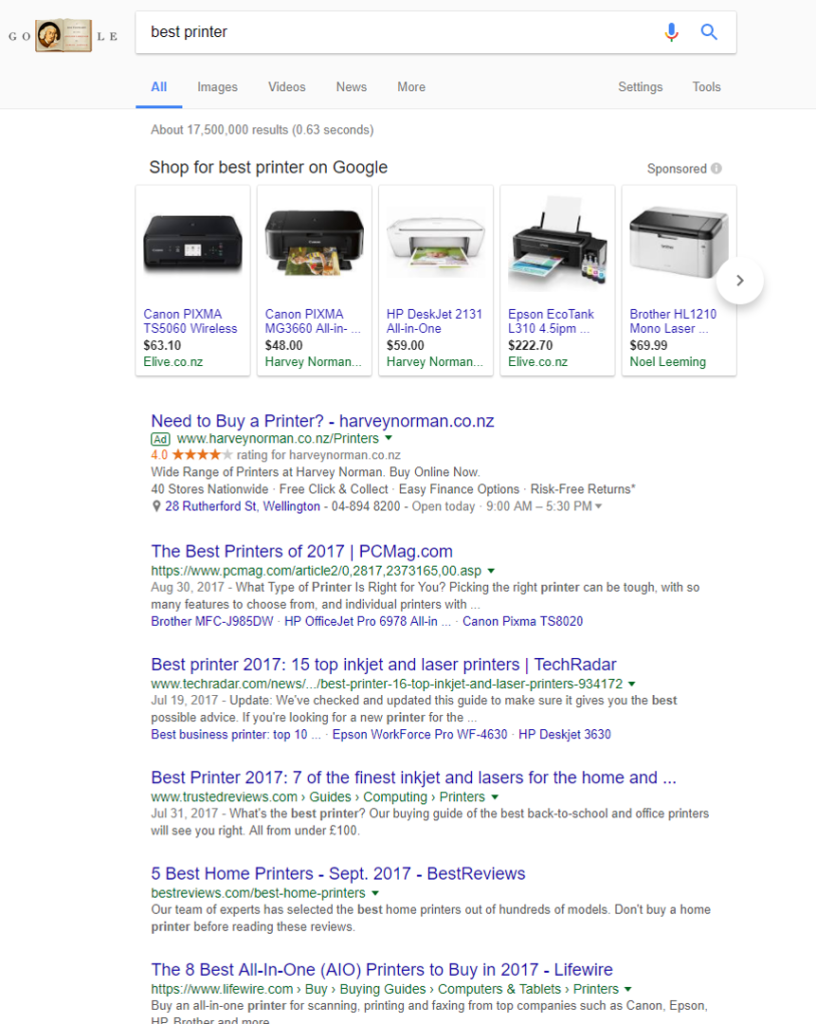 General searching
A buyer will go to their favorite search engine, and broadly search for the product they are interested in purchasing, in this case, a printer. After browsing the search results, the buyer might choose to refine the search term they used and investigate the articles.
Specific searching
After reviewing different printers it is likely that the consumer would have found one that stands out based on their requirements. Now the buyer will want to see specific reviews of the front runner. So, they search the product name and there are the stars.
The stars are generated by inviting users to leave a review on an online review platform. As we see in the diagram the 'Cannon Pixma MG3660' has some star ratings showing up as rich snippets. The same can be done for courses. Imagine someone searches for am "Accredited first aid training course" which you provide. One of the top results, is yours, and what really makes it stand out is the five stars that can be seen alongside. Using Arlo and an online review platform such as Coursecheck or TrustPilot can make this possible. Arlo is able to display your training or event ratings on you Arlo course or event pages. This allows people to view reviews and if you use a TrustPilot Trustbox this will mean your course pages may appear organically in Google with the rich snippet star ratings.
By virtue of using one of these online review platforms, your brand will be promoted on their pages too. Both Coursecheck and TrustPilot provide directories and listings of goods or courses which is displayed to numerous prospects. Your courses will also be seen as results in search engines under the review platforms pages. This will further boost your visibility in SERP's giving you a competitive advantage over your competitors.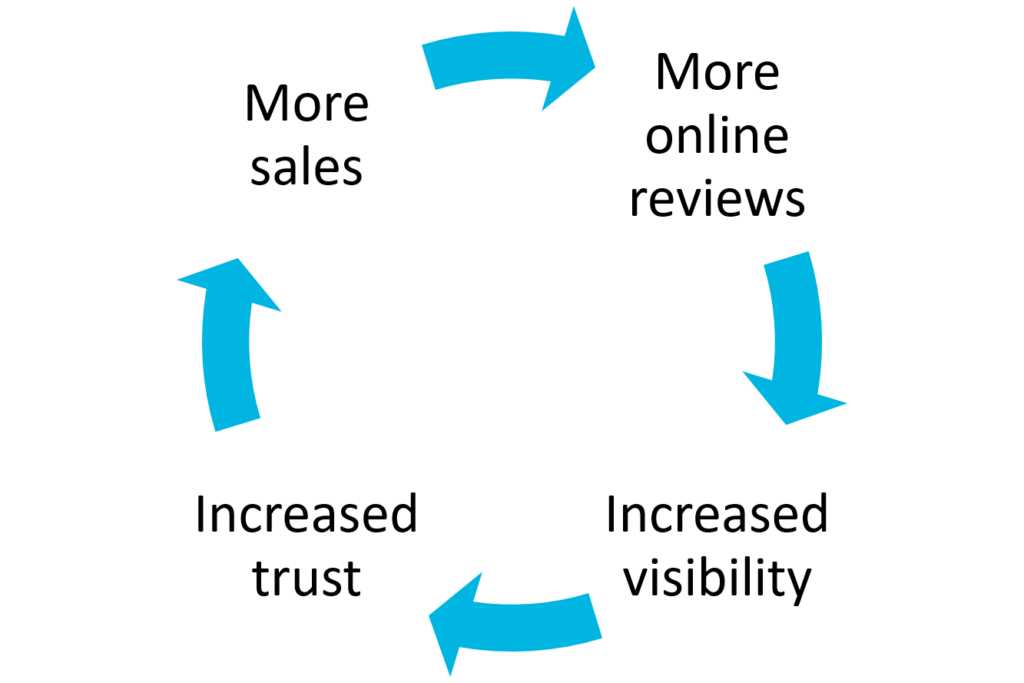 Generating more reviews, it's a cycle
After making the purchase many online review platforms will allow you to automatically send out review requests to buyers. With Arlo, users can easily enter a link for the review into their automated post-training or event communication. This ensures that attendees will have a link to review the course or event they just attended.
Providing that your product or course completely satisfies the consumer, you can generate a large number of high ratings. This improves your competitive advantage when it comes to ranking highly in search results as you stand out more. This will help you increase sales or registrations meaning more opportunities to generate further reviews. It's a cycle.
Next steps
If you don't have any online reviews, you need to start! Using online review platforms such as Coursecheck or TrustPilot can allow your training or event business to increase brand awareness, build trust with consumers and improve your SEO. With Arlo's training management system you can use these review platforms to better promote your training or events and gain valuable feedback. In our next series of blog posts we will be covering:
Using Coursecheck and Arlo
Using TrustPilot and Arlo
Start taking advantage of online reviews to grow your training or event business today.