Introducing, the BCG Matrix for training companies
To be a successful training company you will need to evaluate which courses are worth investing in and which aren't. Unless your training company has infinite resources, you will need to choose which courses to run. Maybe you are limited by venue or presenter capacity and can only run a certain number of courses at a time, or maybe you have a smaller marketing budget and cannot afford to promote every offering you have. How do you choose what courses to deliver?
The BCG Matrix is a classic strategic management tool designed to help businesses consider growth opportunities. Let's take a look at how training companies can use this matrix to better understand which courses are stars.
What is the BCG Matrix?
The Boston Consulting Group produced the BCG Matrix or Growth Market Share Matrix to help businesses evaluate their products and identify growth opportunities. The matrix is divided into four quadrants with 2 axis.
On the one axis is market share, how much of the market a certain product has. The second axis is, market growth. This is the potential within that product's market for further growth.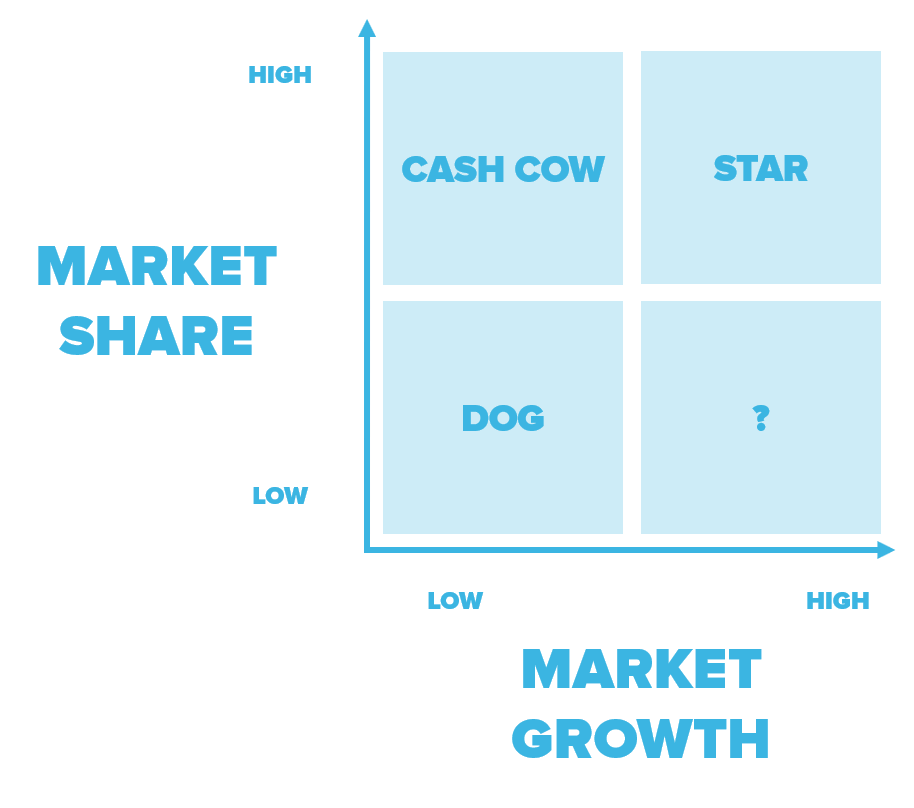 Within these 2 axis there are four ways to characterise your products or courses – Stars, Cash Cows, Question Marks and Dogs.
Stars – High Market Share & High Market Growth. These are courses where you have a large market share and there is plenty of space in the market for more registrations.
Cash Cows – High Market Share & Low Market Growth. These are courses which are making you money. Your course has a large market share but there isn't much potential for further growth.
Question Marks – Low Market Share & High Market Growth. These are courses which have the potential to be stars or dogs.
Dogs – Low Market Share & Low Market Growth. These are courses which you should stop running.
Examples of Stars, Cash Cows, Question Marks & Dogs
Let's tale a look at some examples of the BCG Matrix at work at a software/tech training company.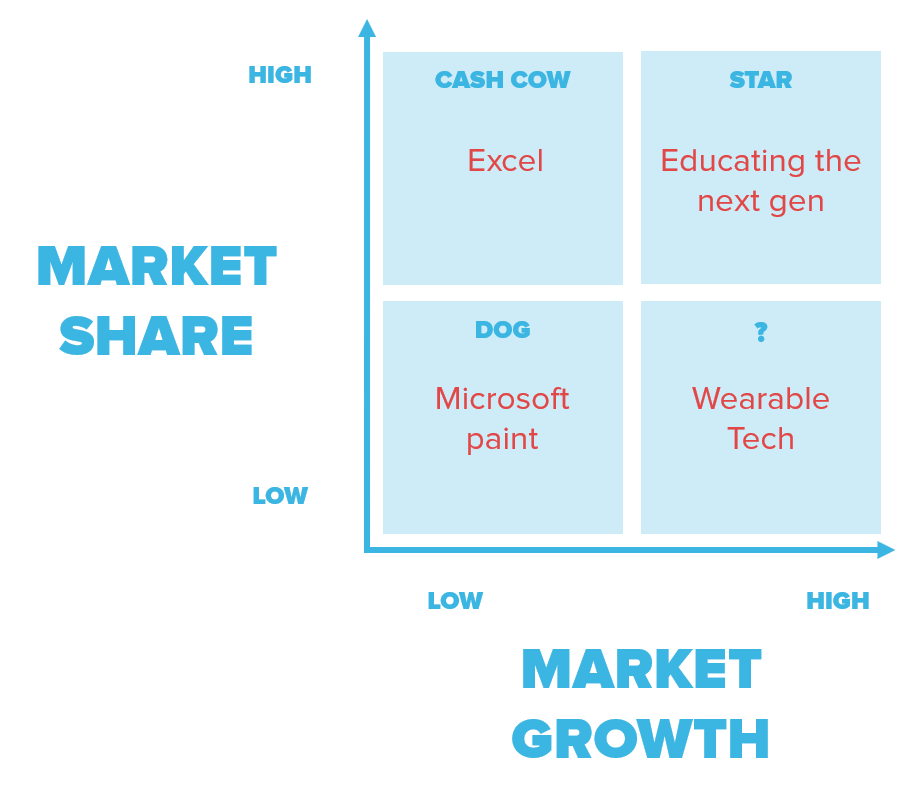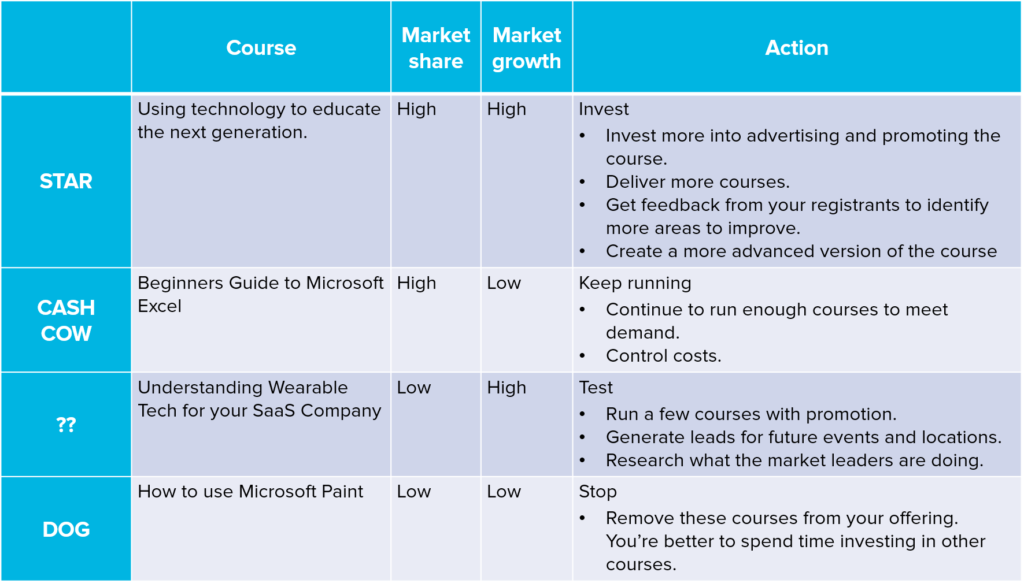 Benefits of the BCG Matrix
Simplicity – The BCG Matrix is simple to use and conceptualise. It would make a great team planning exercise.
Insight – Insights can be easily generated and provide a broad understanding to make strategic management decisions.
Limitations of the BCG Matrix
Narrow scope – Market growth may not be the only factor that will determine the success of a product or course. Other environmental or internal factors may mean certain courses are riskier, or unachievable. Similarly market share does not mean a course or product is profitable.
Generalizations – Getting data on market share and growth can be difficult and meaning that assumptions are likely to be necessary.
Snapshot – the matrix is only a snapshot in time and does not consider a rapid growth in market share or market growth potential.
Overall the BCG Matrix is a great tool for management teams to get an understanding of their courses and other training products. It may highlight potential growth areas where careful monitoring and conservative investment is required, or it may help you to identify which courses to stop. Try using the BCG matrix with your courses! The prioritization may help you to overcome resource constraints and give yourself the best chance to grow registrations.